Son of Doctor Dino dominates 10th edition of Show Lumet
On Saturday 20 August, the Ecuries de la Ridaudière held the 10th edition of the Lumet Show at Bécon-les-Granits. Organised jointly between David Lumet and ARQANA, the sale took place in great conditions following a morning where the lots were shown cantering.
Of the 58 jumpers that went under the hammer, 78% were sold for an average of €18,622, generating a turnover of €838,000. Numerous actors in the discipline were present and were very active during the day such as Trotting Bloodstock, David Cottin, Erwan Grall, Joffret Huet, Toby Jones, Guillaume Macaire and Hector de Lageneste, John Daniel Moore, Davide Satalia etc.
Lot 59 g. DOCTOR DINO x FILLE DU LARGE
Son of Doctor Dino makes top price at 2022 sale
Bidding on the telephone, 
Davide Satalia
 went to 
€70,000
 for 
KRILL DU LARGE (lot 59)
, that was also the top price at the sale. The two-year-old son of 
Doctor Dino
 out of a sister to multiple group winner PRINCESSE KAP is from the close family of dual Grand Steeple Chase de Paris (Gr.1) winner DOCTEUR DE BALLON and the excellent POLITOLOGUE.
A little earlier in the afternoon, the gavel fell at 
€65,000
 in favour of 
Trotting Bloodstock
 for 
PREZIENNE DU LARGE (lot 35)
, a half-sister by 
Great Pretender
 to multiple group winner LE PREZIEN.
Nominations to Nirvana du Berlais and Goliath du Berlais in support of the association KERGUY M'BOUR
Offered to buyers at the beginning of the sale, nominations for Goliath du Berlais and Nirvana du Berlais went for €13,200 in favour of the French/Sengalese charity KERGUY M'BOUR, which is working on the construction of a socio-educational centre in the town of Falokh in Senegal. David Lumet bought the former for €6,000, and Céline Gualde bought the latter for €7,200. 
Following the sale, ARQANA President Eric Hoyeau said, "The professionalism of David Lumet and his teams allowed once again the perfect organisation of the sale. The percentage of horses sold is a real source of satisfaction and the good profiles were well valued, as shown by the two top prices of the day. A large majority of the horses that passed through the ring will continue their careers in France, which is the main objective of this session. As far as the day's proceedings are concerned, filming the horses over jumps before the sale and presenting them only cantering on the day of the sale seems to be the ideal formula."
Statistics
Saturday, August 20
77 % Sold
| TOTAL | 2022 | 2021 | % |
| --- | --- | --- | --- |
| OFFERED | 58 | 61 |   |
| SOLD | 45 | 40 |   |
| % SOLD | 77,59 % | 65,57 % | +12.02 % |
| AVERAGE | €18 622 | €15 425 | +20,73 % |
| MEDIAN | €13 000 | €12 500 |   |
| TOTAL | €838 000 | €617 000 | +35,82 % |
| PRIVATE SALES | 0 | 2 |   |
| TOTAL PRIVATE SALES | €0 | €18 000 |   |
| AGG. + PRIV. | €838 000 | €635 000 | +31,97 % |
Top Lots
LOT 59
KRILL DU LARGE
DOCTOR DINO X FILLE DU LARGE
VENDOR: RIDAUDIÈRE
BUYER: DAVIDE SATALIA
€70 000
LOT 35

PREZIENNE DU LARGE

GREAT PRETENDER X ABU DHABI

VENDOR: RIDAUDIÈRE

BUYER: SARL TROTTING BLOODSTOCK

€65 000

LOT 10

MEME PAS KAP

KAPGARDE X MOBILIGHT

VENDOR: RIDAUDIÈRE

BUYER: STE D'ENTRAINEMENT DAVID COTTIN

€40 000
LOT 55

KEMY DU LARGE

KAPGARDE X EMY CHOPE

VENDOR: RIDAUDIÈRE

BUYER: RATHTURTIN STUD / JD MOORE

€38 000

LOT 3

LA BALISTE

BALKO X LA SYMPHONIE

VENDOR: RIDAUDIÈRE

BUYER: STE D'ENTRAINEMENT LAGENESTE & MACAIRE

€32 000
Top 5 Buyers
| Top 5 Buyers | LOTS | AVERAGE | TOTAL |
| --- | --- | --- | --- |
| SARL Trotting Bloodstock | 6 | €26 833 | €161 000 |
| STE D'ENTRAINEMENT DAVID COTTIN | 4 | €23 500 | €94 000 |
| Davide SATALIA | 1 | €70 000 | €70 000 |
| RATHTURTIN STUD / JD MOORE | 2 | €24 500 | €49 000 |
| JH BLOODSTOCK LTD | 4 | €11 250 | €45 000 |
Calendar
August Online sale
26 August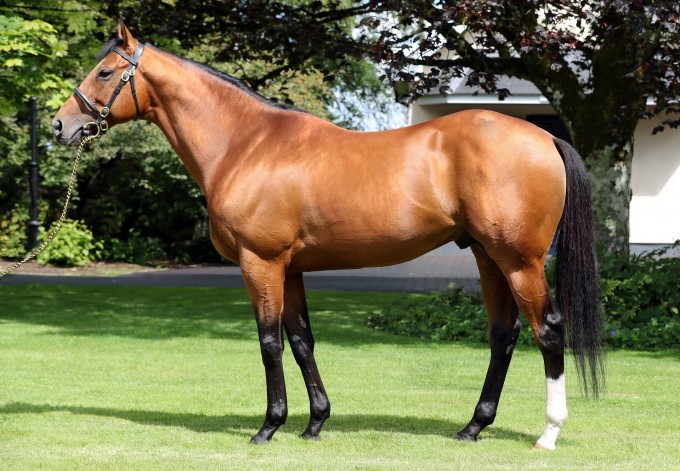 First Black Type Winner For Saxon Warrior At Deauville
Delivering Saxon Warrior (Jpn) with a breakthrough first black-type winner at Deauville on Saturday, Victoria Road (Ire) took the Listed Criterium du Fonds Europeen de l'Elevage at a mile to also crown a memorable afternoon… [To read this entire TDN News Story, click here.]
No Nay Never Double At The Curragh As Meditate Strikes
Aidan O'Brien and Ryan Moore ruled The Curragh with an iron fist on Saturday as the June 17 G3 Albany S. winner Meditate (Ire) (No Nay Never) brought up a four-timer in the Alpha Centauri… [To read this entire TDN News Story, click here.]
Profitable's Wed Strikes For Prix du Calvados Triumph
Mohammed Al Shahi's 2-year-old filly Wed (Fr) (Profitable {Ire}–Eaton Street {GB}, by Discreet Cat) snagged two of three prior outings and continued on an upward trajectory with a decisive success in Saturday's G2 Prix du… [To read this entire TDN News Story, click here.]
No Nay Never's Aesop's Fables Wins The Futurity
Having already won both maidens on The Curragh's Saturday card, Ryan Moore again picked right in the G2 Galileo Irish EBF Futurity S. as he steered Ballydoyle's imposing TDN Rising Star Aesop's Fables (Ire) (No… [To read this entire TDN News Story, click here.]
Kingman's Kinross Prevails In The City of York
Marc Chan's 5-year-old gelding Kinross (GB) (Kingman {GB}–Ceilidh House {GB}, by Selkirk) was a neck shy of Sandrine (GB) (Bobby's Kitten) in last month's G2 Lennox S. at Goodwood and exacted revenge on that rival… [To read this entire TDN News Story, click here.]
Ness Receives Six-Month Suspension in PA; Has Appealed
Jamie Ness, a prolific winner in the Mid-Atlantic states and the third-leading trainer in the country in wins, has been handed a six-month suspension by the Pennsylvania Racing Commission after a horse he trained tested… [To read this entire TDN News Story, click here.]
by TDN