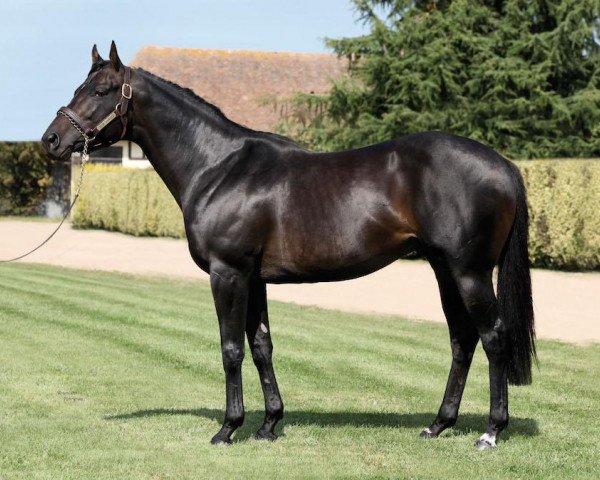 Le Havre Dies Weeks After Being Pensioned
The Prix du Jockey Club winner and Classic sire Le Havre (Ire) has died at the age of 16. The son of Noverre was euthanised at Sumbe's Haras de Montfort et Preaux in Normandy just… [To read this entire TDN News Story, click here.]
Chris Oakes Sentenced to Three Years
NEW YORK–Standardbred trainer Chris Oakes, who has admitted to supplying Jorge Navarro with performance- enhancing drugs as well as using illegal drugs with his own horses, was sentenced to three years in prison Thursday. In… [To read this entire TDN News Story, click here.]
by TDN
As we approach the pointy end of the National Hunt season, it seems a good time for an update on the jumps sire championship.
Going into the penultimate weekend before Cheltenham it's a tight two-horse race at the top, between Yeats and Fame And Glory.
Yeats holds a slender lead of just under £10,000 over his former fellow Coolmore National Hunt stallion Fame And Glory, and indeed by the time you read this on Friday morning the leader might have been overtaken, as both tend to have plenty of runners on a daily basis.
A first sire title for four-time Gold Cup hero Yeats would be quite the statement to fickle breeders who turned their backs on the son of Sadler's Wells while his early progeny were making their way through the ranks.
From crop sizes of 168, 173 and 174 between 2014 to 2016 he dropped to 50, 60, 88 and 67 between 2018 and 2021. Standing at Castle Hyde Stud at a fee of €5,000 this year, he is only the joint-ninth most expensive member of the Coolmore National Hunt roster.
Breeders' faith in Yeats was renewed last season, when four Cheltenham Festival winners in Chantry House, Flooring Porter, Heaven Help Us and Mount Ida – all of whom appear to hold fair chances of winning at the meeting again this month – propelled him to a personal-best third place in the sires' championship, and his book rose from 123 mares in 2020 to 180.
Yeats also has the likes of Aye Right, Conflated, Longhouse Poet, Noble Yeats and Party Central on his team for the spring festivals, so there are plenty of chances for his prize-money haul to swell even further.
The late Grange Stud resident Fame And Glory won't have many chances to claim the leading National Hunt sire crown, as he has only four full crops aged between five and eight.
I suspect this might not be his year, though, as he has fewer short-priced entrants in the championship events at Cheltenham. Even if he were to wrest the lead from Yeats in the next ten days, it might only be a temporary spell at the top.
His one-time Grange Stud colleague Getaway is a solid third in the table, around £267,000 adrift of Fame And Glory but £316,000 ahead of fourth-placed former champion Flemensfirth.
The son of Monsun arguably also lacks a few superstars in his festival squad, although it would be no surprise at all to see the classy pair Classic Getaway and Sporting John score at Prestbury Park.
Flemensfirth usually does well at Cheltenham, and his festival contingent is bound to be large once again, with the likes of Dusart, Minella Cocooner, Mrs Milner, Royal Kahala and Tornado Flyer looking capable of running well in big races there.
He could very well improve his position in the table after the meeting.
I know many readers despair at stallion performance being compared by prize-money, as it favours those horses with larger crops, and I would share their frustrations while recognising that the measure is at least simple to record and read, and offers comparison with previous seasons.
But, for the record, the leading sires with the best ratios of black-type winners to runners in Britain and Ireland this season are No Risk At All (eight per cent), Born To Sea (7.5 per cent), Martaline (6.6 per cent), Saint Des Saints (6.4 per cent), Shantou (5.2 per cent), Walk In The Park (5.1 per cent) and Nathaniel (five per cent).
Shantou shines out among those seven stallions who are managing to operate at a clip of five per cent or higher, as the others have either been based in France or stood in a Flat capacity, and so have only highly selected samples running for them over jumps.
The St Leger-winning son of Alleged stood at Burgage Stud from 2003 until his retirement in 2020, and so his racecourse delegation in Britain and Ireland is more 'warts and all' than those others – although there are few flaws in his crops at all, as it turns out.
Considering Shantou has had around 100 fewer runners than Yeats this season, it is to his credit that he is only five places behind him in the traditional – but admittedly less useful – National Hunt sire table organised by progeny earnings.