ROYAL ASCOT REPORTS GOLD CUP
It's four for Mark Johnston – not Stradivarius – as Subjectivist strikes gold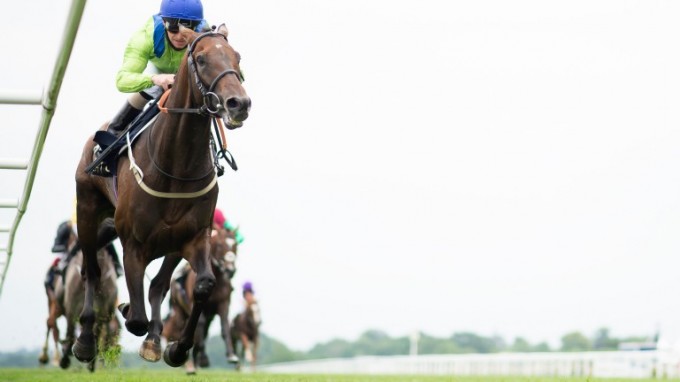 13-2 shot Subjectivist and Joe Fanning land the Ascot Gold Cup in fine style on Thursday - Edward Whitaker (racingpost.com/photos)
By Lewis Porteous
A four-time Gold Cup winner was crowned at Royal Ascot but instead of star stayer Stradivarius being lifted into the pantheon alongside Yeats, it was Britain's winning-most trainer Mark Johnston who savoured victory in the meeting's marquee race for a fourth time with Subjectivist.
Johnston has never been afraid to take on Stradivarius, sending some worthy opponents into battle in the past, but the greatest stayer of his generation had sent one after the other back to Middleham with their tails between their legs.
It was perhaps fitting, therefore, that if Stradivarius was to fail in his quest for a fourth Gold Cup win and fifth consecutive victory at Royal Ascot, it was Johnston who masterminded the defeat.
In the shape of Subjectivist, a young stayer on the climb, that moment finally came on Thursday, although a nightmare trip for the people's champion also played a part. 
---
Ascot Gold Cup: full result and race replay
---
Well placed throughout under Joe Fanning on the shoulder of the pace setting Amhran Na Bhfiann, Subjectivist was always tanking and as the leader waved the white flag swinging for home, Fanning seized the opportunity and attacked from the front. From that moment he was not going to be caught. 
His trip could not have been much different to the one endured by Stradivarius, who met more traffic than if on the M25 at 5.30pm on a Friday as he and Frankie Dettori searched for racing room turning in. 
Buried amongst runners on the rail, he appeared to be travelling fine to that point but just as Dettori was looking for an out amongst a bunching field, he found the back-pedalling Amhran Na Bhfiann reversing into his path.
It was painful to watch but even accounting for Stradivarius losing crucial momentum, when he did find room to race into, he didn't quite give the impression he would have been able to overhaul Subjectivist with a clear passage, the three-time winner having to settle for fourth, with Princess Zoe and Spanish Mission filling the podium places. 
---
No luck for Stradivarius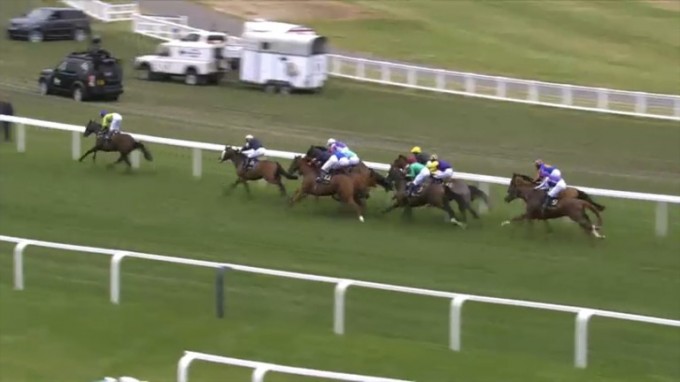 Subjectivist (green) is clear with Frankie Dettori (yellow cap) tucked on the rail
An emphatic five-length victory for Subjectivist gave Johnston his fourth win in the race having first landed the Gold Cup in 1995 with Double Trigger and then in both 2001 and 2002 with Royal Rebel.
"It's a sad day for Stradivarius and I know what it feels like when a champion like that goes under but it's going to happen one day and I'm just happy that it was us," said Johnston, who revealed Subjectivist had to overcome more than one setback to even make it to Ascot.
"I thought he was the best horse we'd taken Stradivarius on with but his preparation hasn't been smooth. We had a scare straight after the Dubai race and thought that was going to be really serious and he missed quite a bit of time. Then, to cap it all, last week he fell on the road at Middleham – you can see his knees and hocks are skinned, so we've had quite a few scares along the way."
He added: "There are much bigger races and more valuable races, even at Royal Ascot, but I say every year I come here the one race I want to win is the Gold Cup. This is what Royal Ascot is all about. It's a fantastic race to watch every year, even if you don't win it."
---
Who would come out on top if Subjectivist and Stradivarius met again?
---
Johnston was full of praise for winning rider Joe Fanning, a mainstay of his Middleham yard since the rider's days as an apprentice and enjoying his third win at the highest level and second on Subjectivist at the age of 50. 
"Everyone talks about Steve Cauthen as the great front-running jockey," said the trainer. "I always put Jason Weaver up in the same league but I don't think there's anyone better than Joe Fanning. He's absolutely perfect at setting the pace and it was perfect all the way round."
Fanning, oblivious to the traffic issues in behind, said he was always travelling strongly and was confident from the moment he hit the front. 
"From five out and before the home bend I was able to get breathers into him and fill him up and I thought it would take a very good one to go by him," said the rider. "I'm thrilled and to ride any Royal Ascot winner is very nice. 
"It's great for the yard and Dr Jim Walker, who has been a brilliant owner with us for years."
ROYAL ASCOT REPORTS HAMPTON COURT STAKES
Mohaafeth and Jim Crowley survive stewards' inquiry after late in-running drama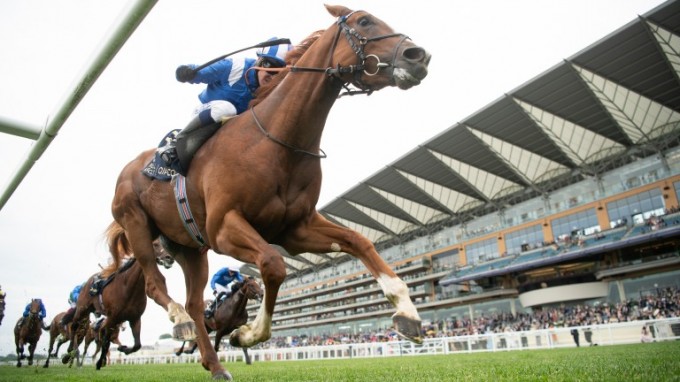 Mohaafeth and Jim Crowley on the way to winning Thursday's Hampton Court Stakes - Edward Whitaker (racingpost.com/photos)
By Brian Sheerin 
Short-priced favourite backers breathed a huge sigh of relief not once but twice after the Hampton Court Stakes as Mohaafeth was only deemed the winner after a stewards' inquiry.
William Haggas was forced to rule Mohaafeth out of the Epsom Derby at the 11th hour because of the ground and the colt went some way towards advertising why the trainer agonised over the decision.
While Mohaafeth, who went off 11-8, won comfortably at the line under Jim Crowley, the pair badly impeded the runner-up Roman Empire and had to survive a lengthy inquiry. 
A relieved Crowley, who received a six-day ban for careless riding, said: "We've always liked him. It was a funny race – they went flat out down to the bend and there was a lot of bouncing around in front of me going on. I ended up getting there way too soon, he lugged into the rail and wasn't doing a stroke in front."
Haggas didn't hide his emotions when breaking the news that Mohaafeth would not run in the Derby this month and victory proved a perfect tonic for the trainer who is in little doubt he has a classy colt on his hands.
---
How the closing stages unfolded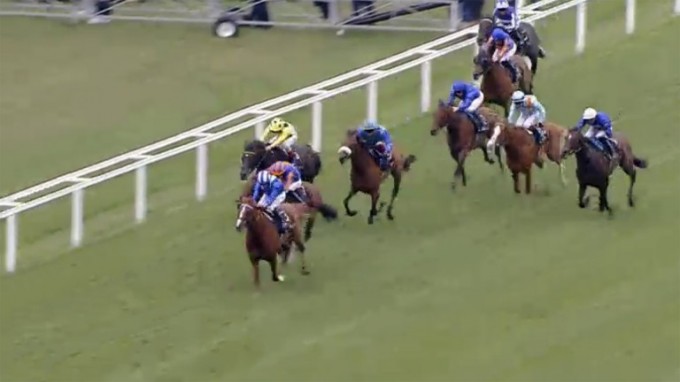 Mohaafeth and Jim Crowley lead from Roman Empire
The trainer said: "I think he's a pretty good horse. It probably didn't go his way today and Jim was concerned about the horse of Roger Varian's [Movin Time] who was on the front when he was quite far behind it. Jim said by his own admission he'd got going a bit early but the horse kept going which is the main thing. He did run across the track a bit which used up a lot of petrol."
Haggas said he would be in no hurry to step Mohaafeth up in trip, and would prefer to drop back in distance.
---
Hampton Court: full result and race replay
---
He explained: "I think if he's going to go one way it's shorter, not longer. I was always concerned about the trip in the Derby but there's only one of them. Then it rained and, for me, it became an easy decision not to run but that's history now.
"He's won a Listed and a Group 3 but he's not run against the older horses yet so he's got a lot to prove, but I think he's got some talent. I don't make comparisons with others, but he's a useful horse and he's always been a nice horse. I thought he looked great today.
"He's in the Eclipse. We'll see where we go but that's obviously the first target. It can't be good to soft or soft as he's a real quick-ground horse."
fonte : RacingPost