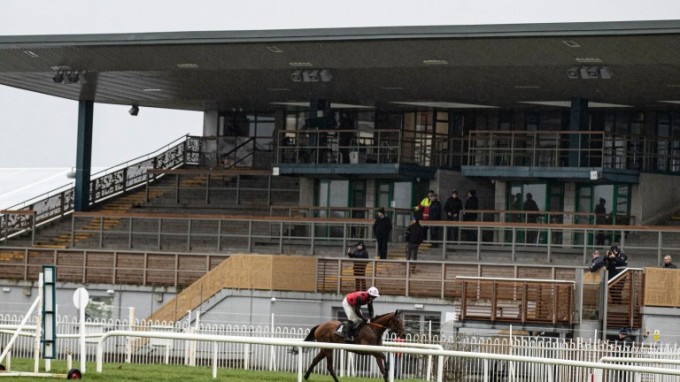 Down Royal: has been hosting fixtures without paying spectators since March 2020 - Patrick McCann (racingpost.com/photos) – By Mark Boylan 
Down Royal chief executive Emma Meehan believes criticism of the protocols developed by the racecourse for the return of spectators at next week's two-day Ulster Derby meeting are unfounded, insisting the track is operating in line with wider public health measures.
The County Down venue was the subject of some backlash on social media on Tuesday after sharing details of their code of conduct for the June 18 and 19 fixtures, which will see 500 people attend on both days.
Among the protocols are the requirement for face coverings to be worn except when eating or drinking, no shouting, singing or chanting, as well as requesting racegoers to turn their backs when moving past other spectators, thus avoiding face-to-face contact.
Meehan acknowledged that the small groups of racegoers will not be experiencing a meeting entirely as they know it initially, but expressed confidence that it would still be enjoyable and the development could help pave the way for a return to normality in future.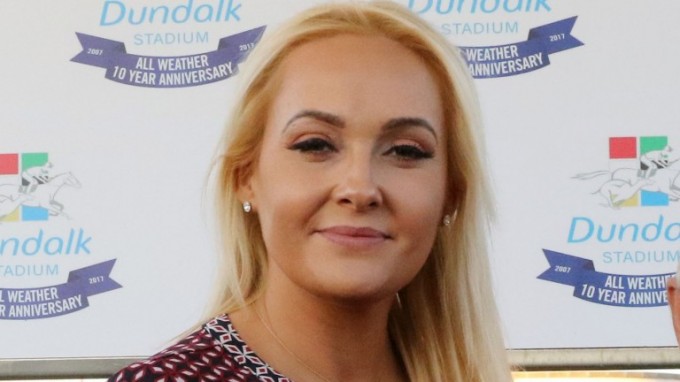 Emma Meehan: "I'm confident that those who buy tickets when they go on sale at 10am on Thursday will be all-in with these protocols and will enjoy themselves"
Alain Barr (racingpost.com/photos)
"There are positive and negative elements to social media – and when anyone puts their head above the parapet they will always be open to criticism – but any criticism here is unfounded," she said.
"Those who are doing so have no reality of the level of thought and strategy that goes into developing plans like this, on behalf of not only Down Royal as a business, but the industry as a whole. I stand by every decision we've made as a team."
She added: "The easiest thing for us would have been to wait for the test pilots to happen in the Republic of Ireland, but given our geographical position, I didn't think it was fair to wait when the people of Northern Ireland have the opportunity to come back.
"We're working hard on something that covers us legally, governmentally and in terms of our governing body. Yes, some elements aren't ideal in terms of having a day out at a racecourse, but this is where we need to be in the short term to get to where we want to be in the long term. I'm not creating this, it's just the reality."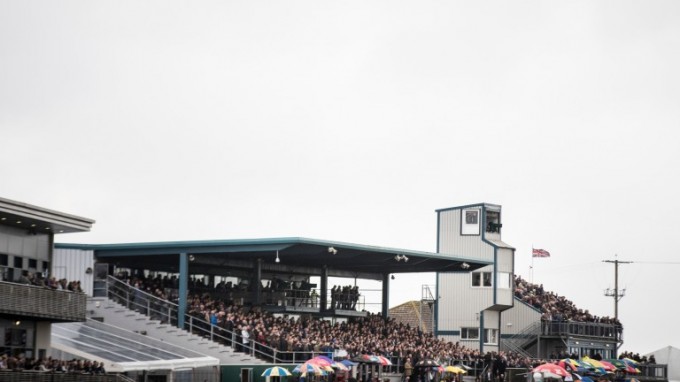 Down Royal: will be the first track on the island of Ireland to host a crowd of paying spectators since the start of the pandemic
Patrick McCann
The course will be the first to welcome back paying spectators on the island of Ireland since March 8, 2020.
Meehan added: "We've been in correspondence with the IHRB, HRI and PSNI, as well as having a walk-around here with the local authority. I'm confident that those who buy tickets when they go on sale at 10am on Thursday will be all-in with these protocols and will enjoy themselves."
South of the border, the Curragh is expected to reveal full details later this week on the availability of tickets for the government-backed pilot event for 1,000 racegoers to attend Dubai Duty Free Irish Derby day on June 26.
Chief executive Pat Keogh suggested that around 500 tickets could go on general sale, with the 250 Curragh members set to be given the option of attending and specific allocations to be made for members of the local community and frontline workers. (font : RacingPost)