THE WEEKLY WRAP: RACING AT THE READY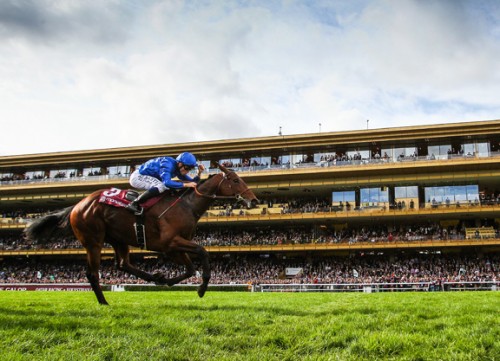 By Emma Berry
European racing authorities are doubtless looking on with interest as Germany preparesto stage its first post-lockdown race meeting. That should have been on Monday, but a late intervention owing to a delayed government decision regarding the resumption of sporting fixtures, meant that on Saturday Dortmund wasforced to call off its first race meeting. All eyes are now on Hannover, which has a 12-race card scheduled on Thursday with 189 entries….
RACING IN PARIS CONFIRMED FOR MAY 11
The French racing community received good news on Monday, with the confirmation that racing will be authorised in Paris on May 11. Paris had been declared a Ared zone@ under the coronaviruslockdown restrictionsin France, but France Galop President Edouard de Rothschild tweeted the positive news on Monday morning. AWe obtained and received from the Prefecture de Police de Paris the authorisation to resume racing on May 11, de Rothschild tweeted.
This is very good news and a real victory! The French government had earlier announced its support of the May 11 resumption of French racing on Apr. 27, as racing comes under the jurisdiction of the Ministry of Agriculture, and thus will be able to proceed. Most sports in France are suspended until September. Next Monday four group races are carded, the G2 Prix d'Harcourt, G3 Prix la Grotte, G3 Prix de Fontainebleau and the G3 Prix de Saint-Georges. Three racecourses will be running that day without spectators, two in the Paris districtBParisLongchamp and Compiegne. The third racecourse slated to be in operation that day is Toulouse, which will conduct an evening card.
https://www.thoroughbreddailynews.com/pdf/tdn/tdn200505e.pdf