| | |
| --- | --- |
| | |
As the overseer of two of the biggest tracks still running races in the midst of the coronavirus crisis, The Stronach Group's CEO Craig Fravel has a lot of responsibility right now. As Saturday's GI Curlin Florida Derby at Gulfstream nears and the GI Santa Anita Derby follows next weekend, Fravel stopped by the TDN Writers' Room podcast, presented by 
Keeneland
, to talk with Bill Finley about this tumultuous time. He was our 
Green Group
 Guest of the Week. 
"Things seem to change on an hourly basis," Fravel said. "I think I was in Florida a week and a half ago when some of the first governmental orders started coming out, and things have changed literally hour by hour, day by day on those things. So I can't make any longterm predictions any more than anyone else can. I think we're all learning more about the situation. We're learning how to implement best practices and trying to do those consistently across our properties. We're obviously very concerned for the workers."
Fravel went on to make a similar point about why Gulfstream is staying open that other racetrack officials have made: hundreds of horses that need to be attended to. He also said that Gulfstream is operating with as few workers as possible to keep races going while trying to contain the spread of COVID-19.
On the News of the Week segment, sponsored by 
West Point Thoroughbreds
, the writers discussed all latest news, including the news that jockey Javier Castellano has tested positive for the virus, and the upcoming racing this weekend.
FRESHMAN SIRES OVERVIEW: MEHMAS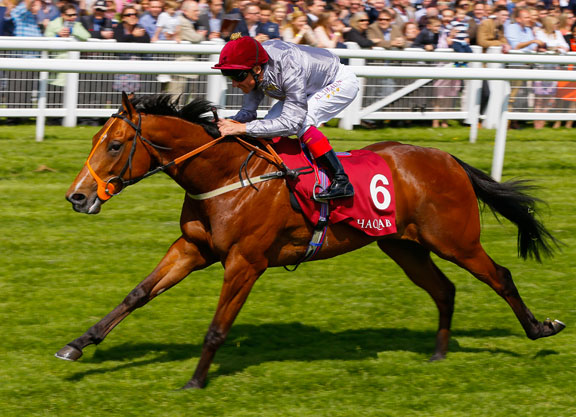 By Emma Berry
Royal Applause (GB), a stalwart of the Royal Studs who has been retired from covering duties since 2014, has enjoyed something of a renaissance in recent yearslargely thanks to his son Acclamation (GB) and grandson Dark Angel (Ire). Numerically, Gutaifan (Ire) led the first-season sires' list last season and he is one of at least eight sons of Dark Angel at stud in Europe.
In 2020, two of those will have their first runners, but it is a son of Dark Angel's sire Acclamation who istipped for the top spot this time. Mehmas(Ire) Acclamation (GB) – Lucina (GB) (Machiavellian), Tally-Ho Stud. It is easy to see why there is plenty of expectation when it comesto the first-crop runners of Mehmas. For a start, he's bred on the same Acclamation-Machiavellian cross as Dark Angel, whose stature in the stallion ranks has grown year on year since his retirement to stud in 2008. Then there's the fact that Mehmas has the largest number of juveniles among his peers, with 146 potentially able to start this year.
https://www.thoroughbreddailynews.com/pdf/tdn/tdn200327e.pdf