UK RACING'S LEADERSHIP TO DISCUSS CORONAVIRUS PLAN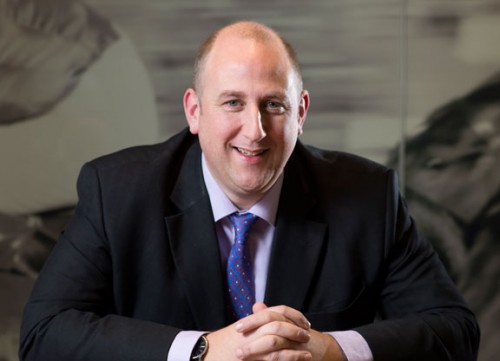 As the coronavirus outbreak worsens, UK racing's leadership, including racecourses, participants and the British Horseracing Authority (BHA), will meet on Monday to discuss the sport's coronavirus plan going forward. In the immediate future, race meetings will likely be held without spectators through at least the end of March and the UK fixture list will also be under discussion. The goal of the meeting is to agree on a programme that is sustainable in the light of possible staff absences, including in critical roles, while protecting the industry's workforce and freeing up critical public services.
Racing has worked hard to look after our customers and our staff by following the government's guidance and taking proportionate action,@ said BHA Chief Executive Nick Rust. We will agree plans to limit attendance to participants and staff only at race meetings from this week and put in place the contingency plans developed by the industry.
The BHA has been closely following the guidelines set down by the British government, and has been keeping the Department of Digital, Culture, Media and Sport abreast of its contingency plans with a focus toward protecting industry members. In the short term, a decision on the Randox Health Grand National at Aintree on Apr. 2-4 is still pending. Newmarket's Guineas Festival, Epsom's Derby meeting and Royal Ascot could also be affected by the likely closed door policy on spectators.
https://www.thoroughbreddailynews.com/pdf/tdn/tdn200316e.pdf
A Message to our Guests, Fans, and Family
During times of uncertainty, our traditions provide a great sense of comfort. We realize, that for many of you, the Kentucky Derby is a treasured annual tradition, and for others, a bucket-list experience. The time-honored traditions of the Kentucky Derby are as much about the fans as the race itself.
We recognize that the impact of this iconic event extends well beyond the historic racetrack of Churchill Downs. The Kentucky Derby is a cherished and important time for the City of Louisville and the Commonwealth of Kentucky. We are mindfully aware of our fans who travel from great distances to join us as well as our valued employees whose most intense preparations to host a world-class event begin now.
For these reasons, we have been working carefully and diligently with relevant health experts and authorities to ensure we make the most responsible decision regarding the timing of the 146th Kentucky Derby this year. We thank you for your patience and are committed to providing regular communication and transparency as we move forward. This is not a decision we take lightly and we expect to have an update about the Kentucky Derby and additional information on our upcoming Spring Meet in the coming week. 
Our hearts are with those near and far who have been affected.
Thank you for being a part of the Churchill Downs family.
Churchill Downs Racetrack Updates
The safety and health of our guests, team members and participants remains our primary concern at Churchill Downs Racetrack. We are monitoring COVID-19 developments with steadfast vigilance in connection with resources provided by the World Health Organization and the Center for Disease Control as well as public health officials and experts.
We encourage anyone planning to visit Churchill Downs Racetrack to follow the preventative actions outlined by the CDC and make informed decisions based on the official and most recent information provided. If you plan to attend a private event held at Churchill Downs, you should contact the organizer directly. All scheduled events will continue at the discretion of our clients. 
Simulcasting will be open to patrons as usual. 
To ensure the utmost safety of guests when they visit our property, we have instituted the following practices at Churchill Downs Racetrack:
Doubling all housekeeping staff at the track and on backside to increase frequency of cleaning disinfecting high-touch surfaces including gate turnstiles, doors, door knobs, handles, restrooms, tables, chairs, light, switches, elevator buttons security card readers, etc.
Educating all employees on CDC guidance, including proper handwashing techniques, and the avoidance of touching eyes, nose, and mouth
Requesting all vendors to thoroughly communicate hygiene protocol to their staff and employees.
Instructing all employees feeling unwell to refrain from coming to work.
Utilizing cleaning chemicals that meet the latest Environmental Protection Agency Emerging Viral Pathogen Policy and CDC requirements for registered disinfectants
Implementing the use of electrostatic spraying systems after hours to supplement routine surface cleaning
Increasing public hand-sanitizing stations in high-traffic areas, containing gel that meets or exceeds the CDC standard for alcohol content
Enforcing a renewed focus on our ongoing maintenance efforts, including:                                                                                                                                                                                                > Regularly thorough cleaning of all restrooms on the track and backside, with pre-cleanings daily as well as routine cleanings during normal operation
fonte : Kentucky Derby