It's Kookje Shinmun Cup Day at Busan with a host of well-known names contesting the Listed event over 1400M. There are 6 races at Busan from 12:40 to 17:05 as well as 11 in Seoul from 10:45 to 18:00.
Last year's Kookje winner Ace Korea returns but he'll not be favourite in a field that includes stablemate King Of Glory, as well as the likes of Today, Doraonpogyeongseon, Sprin Back and Bright Cat. A preview of the race is at the bottom along with Busan selections while race-by-race for Seoul follows here:
Race 1: Class 6 (1000M) Allowance / KRW 24 Million
Weak but competitive maiden to begin with. (8) PRETTY JOY and (4) JOLLY ROGER came home 4th and 5th when they raced each other over this distance on October 27th. While that race was arguably even weaker than this, both look to be improving and they should be among those disputing the finish today. (5) GANGHAN YEOJEONSA improved to 5th last time in what was a stronger event than this and she can continue to make progress today while (10) HWARYEO and (11) SPEED FLYING are others with potential to get better.
| | |
| --- | --- |
| Selections | (4) Jolly Roger (8) Pretty Joy (5) Ganghan Yeojeonsa (10) Hwaryeo |
| Next Best | 11, 7 |
| Fast Start | 4, 6, 7 |
Race 2: Class 6 (1000M) Allowance / KRW 24 Million
Another maiden that falls into the weak but ultra-competitive category. (6) ROCK LINE did nothing on debut in September but significantly improved when only beaten half a length into 2nd over this distance last month. He led until the closing stages that day and is well drawn to get to the front once more. This time he can win. (1) STORM FORCE and (2) PENUMBRA are the only other two in the race to have a runner-up finish to their names and that in itself puts them into contention here. (9) ANYANG JAGUAR and (10) HAMYANG SANGRIM also come in with recent form looking positive and both can be competitive here.
| | |
| --- | --- |
| Selections | (6) Rock Line (1) Storm Force (10) Hamyang Sangrim (9) Anyang Jaguar |
| Next Best | 2, 4 |
| Fast Start | 1, 6, 7, 10 |
Race 3: Class 6 (1300M) Allowance / KRW 24 Million
(9) MILKY SHERRY made an inauspicious start to her career, but she's been getting closer over her latest three and ran 3rd on her latest start just two weeks ago. She's been ridden forward in her last couple of outings, which has seemed to help, and if she can get to the lead early today, she can win. (8) COLORS DE LAGO was 5th behind Milky Sherry in that race on November 3rd and she will be one of the threats here although more serious challenges may come from (5) MONEY LINE and (10) MAD DIVA, the latter especially putting in a fast time in a much better race than this last start. (4) GOLD PARK another who can compete for the minor money.
| | |
| --- | --- |
| Selections | (9) Milky Sherry (10) Mad Diva (5) Money Line (8) Colors De Lago |
| Next Best | 4, 2 |
| Fast Start | 8, 9 |
Race 4: Class 4 (1300M) Handicap / KRW 60 Million
(6) OKRYONG ran an improved 2nd on what was just his second career start on October 13th. He was well beaten by a very nice-looking winner but showed enough to suggest he… Read more of this post
DARK ANGEL TO STAY AT 85,000 euros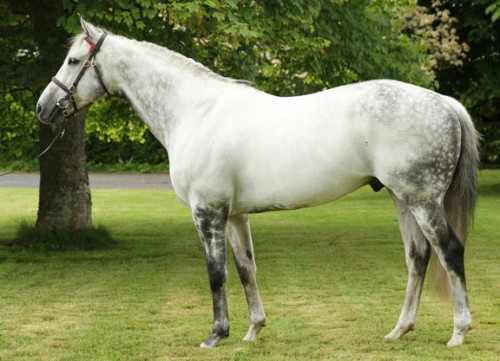 Dark Angel (Ire), whose standouts on the racecourse in 2019 included the record-breaking G1 Nunthorpe S. victor Battaash (Ire), will stand for i85,000 at Yeomanstown Stud in 2020 the same fee he has commanded the past two seasons. The 14-yearold=s nine stakes winners' in 2019 also included G3 Dick Poole S. winner Dark Lady (Ire), and Listed Carnarvon S. winner Khaadem (Ire). Standing alongside his sire is Gutaifan (Ire), who has sired the G3 Firth of Clyde S. second Graceful Magic (GB) from his first crop of runners this year. He is trimmed to i6,000.
Yeomanstown introduces' Invincible Army (Ire) (Invincible Spirit {Ire}) at i10,000. The 4-year-old won the G3 Sirenia S. at two, the G3 Pavilion S. at three and this year's G2 Duke of York S. and G3 Chipchase S. Invincible Army is out of the G1 Falmouth S. winner Rajeem (GB) (Diktat {GB}), from the family of this year's G3 Fred Darling S. winner Dandhu (GB) (Dandy Man {Ire}). Completing the roster is Camacho (GB) at i10,000, and El Kabeir, whose first foals sell in the coming weeks, at i8,000. "We're pleased to announce the 2020 Yeomanstown Stud fees and are very excited to be adding Invincible Army to the roster," said the farm's David O'Callaghan. "Dark Angel has had another stellar year on the track led by Battaash, the fastest horse in the world. We're looking forward to seeing the first crop foals of El Kabeir hit the market at the upcoming European breeding stock sales."