21 minutes ago

The term "Legend" is used too many times but there will never be another Kauto. He is way above Arkle, Dessie and Red Rum. In my opinion his greatest ever performance was his 5th King George win in 2011. He was up against it that day as an old boy against his younger rival Long Run. It turned out to be his final win but he gave everything that cold December afternoon and showed everyone he was the best in the game. Kelvin LapworthJun 30, 2015 at 7:46 PM
40 minutes ago
Alastair Down hails a true great of the jumping game who gave a generation of racing fans their very own Arkle
'The incomparable Kauto Star is dead – gone is the paragon'
Edward Whitaker (racingpost.com/photos) 

OUT OF a cloudless blue sky on a searing summer's day news breaks  that injects a touch of winter chill to the heart. The incomparable Kauto Star is dead – gone is the paragon.

In the scheme of a wider world riven by tragedies and vile confrontation, a fatal injury to a 15-year-old gelding in a field is of little consequence – the stuff of footnotes.

But in our village, bound together by a love of the racehorse and intoxication with the wonders they can weave, the pang of sadness is inescapable.

Kauto Star lived well and it will be at Ditcheat where there will be genuine desolation. Paul Nicholls, Clifford Baker and the team had great chunks of their life defined by the fact that every morning when they walked into the yard they were in the presence of greatness.

For eight seasons that white face peered out from his box, not just lord of all he surveyed but ruler of the jumping world. And next door was everyone's favourite nightclub bouncer, the fabulous Denman, whoregularly battled for mastery with his neighbour and whose Gold Cup record reads 1222.

Stable boxes are not usually places of reverence, but the few square yards that were home to Kauto Star and Denman were the lair of legends.

Kauto Star is deservedly described as the "finest chaser since Arkle", but that title fails to grasp how important he was to a whole generation of racegoers to whom Arkle was a misty figure from a black-and-white world."

Read Alastair Down's touching tribute to the late, great Kauto Star as part of a special supplement in Wednesday's Racing Post - available on iPad from 8pm

Kauto Star was a wonderful chaser I place him in the same class as the great grey Desert Orchid, I will never see the likes of these in my lifetime again, Kauto was a just a great servant to the horse racing industry. .
Gibson Jethrovia Facebook

Football is my sport, I have never been a true horse racing fan but Kauto Star was the horse that everybody loved to love.

Not since Dessie had a horse captured the imagination of the public, Kauto created a pull towards Kempton Park on Boxing day that felt impossible to resist. 

Our thoughts go to owner, trainer, stable hands and jockies who had the privelage to be in his company, but most of all to his sparring partner, neighbour and best friend, DenmanGoals GaloreJun 30, 2015 at 7:02 PM

Kauto Star: The Lowdown on a Legend

Goodbye from America, champ. What a horse. Got to meet Kauto Star once at the yard and wrote this after watching the 5th King George.joeclancy65Jun 30, 2015 at 6:39 PM

I can remember the day he dropped Ruby at the last at Exeter. Ruby jumped back on him and just failed to get back up to win. He got a telling off for it but it was like a scene from a western. 

Although, he had a big reputation then we just didn't realise how good he was going to be. Paul Nicholls and his team did a fantastic job to do what they did with him and for so long too as he was inclined to make the odd mistake particularly in the early days over fences. I for one was amazed by what the horse achieved. A true great!johnbeglinJun 30, 2015 at 6:39 PM

Very sad to hear the news about kauto star.The betfair chase against imperial commander is still one of best races I've seen 

#RIPkauto

2 hours ago

Rest in Peace old lad. The best I've ever seen – graceful to watch but with the heart of a Lion. King Kauto.xYorkieJun 30, 2015 at 6:19 PM

Simply, the horse of my lifetime. Provided some amazing days on the track.Written off so many times to come back stronger. Will never be forgottenKevin grillsJun 30, 2015 at 6:19 PM

An absolute legend, and such a brave and beautiful horse. RIP Kauto, and thanks for leaving such brilliant memories.Kenny-cJun 30, 2015 at 6:19 PM

2 hours ago

 

In 2012, amateur reporter Danielle Baker and RPTV visited the recently-retired Kauto Star in Ditcheat and caught up with those closest to him including tributes from Paul Nicholls, Clifford Baker, Rose Loxton and Megan Nicholls.

Rip kauto you were an amazing horse, you brought pleasure to millions around the worldelaine mucklow aka haggisJun 30, 2015 at 5:11 PM

My favourite sports star, will never forget King George V fifth win, best ever I was there moment.RIPPwilkoJun 30, 2015 at 5:11 PM

 

So desperately sad to learn of the wonderful Kauto Star's death. Rarely can a horse have brought so much joy to the lives of so many.

 

Goodbye to a true legend !! For me, Boxing Day will be forever associated with Kauto.There will be another star next to the Christmas Star looking down on us now. Go well old friend.uberallesJun 30, 2015 at 5:04 PM

Five of the best


An elated Ruby Walsh celebrates a fifth King George as Kauto Star returned to the summit
Ed Whitaker (racingpost.com/photos) 

Fantastic four

Kauto Star's adoring public celebrate greatness again as he makes it four in 2009
Edward Whitaker (racingpost.com/photos) 
Hat-trick hero

Another year on, another King George for the sublime Kauto Star in 2008
Edward Whitaker (racingpost.com/photos) 

 

Very sorry to hear the sad news about Kauto Star – a great horse and true champion.

 

Two in a row

In 2007 Kauto Star returned to Kempton, and again ran away with the King George VI
Ed Whitaker (racingpost.com/photos) 
 

His first and last Betfair Chases, his last King George win, but three of the many wonderful performances Kauto Star produced. What a horse.

 

The horse that got me into jump racing. He was scintillating, courageous and mesmeric, an absolute privilege to witness. Always a winner even in defeat, his last Gold Cup is testament to that.thedude2618Jun 30, 2015 at 4:14 PM

Very sad indeed. He was a great and versatile horse.QuackOrffMissieJun 30, 2015 at 4:14 PM

2009 Kempton… one of the greatest thrills in my life…
Forever in my heart, immortal in my racing memory.Nicky De FreneJun 30, 2015 at 4:15 PM

One of the finest chasers ever. A truly wonderful animal who will live long in the memory of all who had the pleasure of seeing him race. A horse of a lifetime.RIP Kauto xClaire AndrewsJun 30, 2015 at 4:13 PM

Where history started

Ruby Walsh looks back at the toiling Exotic Dancer as Kauto Star strolls to his first King George VI in 2006
Edward Whitaker (racingpost,com/photos) 

I was a lapsed racegoer until I was compelled to watch Kauto Star run against Monet's Garden at Ascot. My love for NH racing was rekindled. Thanks King Kauto.RIPFloyd96Jun 30, 2015 at 3:53 PM
Tom Morley @morley_racing

Gutted to read King Kauto has died.Literally the best NH horse I am ever likely to see,a privilege to have seen him live.2m-3 1/2m amazing 
The king of Kempton

 

Kauto Star poses next to the statue immortalising him at Kempton 
Mark Cranham (racingpost.com/photos) 

Kempton Park provided a stage for Kauto Star to time and again demonstrate what a phenomenal horse he was.

Five times he crossed the line in front to claim the King George VI Chase, each time with Ruby Walsh aboard.

 

In 2014 the course recognised his efforts with a statue situated in the parade ring, and he was present for the unveiling.

Gave me two of my greatest days watching live sport – crossing the line to regain the Gold Cup had me screaming like a teenage girl at a One Direction concert and then that fifth King George after he'd been written off, the feeling of sheer happiness and joy around Kempton was incredible. We'll never see another like Kauto Star, truly a horse of a life time. RIP the KingsmccarthyplcJun 30, 2015 at 3:32 PM

When I read the news of this I turned white. I'm not ashamed to say that even as a grown man, I've shed more than a few tears today. People might look at you strangely when you tell them that a horse you never met is one of a small band of best friends in your life, but this is how he made me feel. He was beyond special and every time I saw him it was like the sun coming out. People talk about heaven, I think there are just one or two characters in our lives that bring heaven to us.StephenJun 30, 2015 at 3:31 PM

Tribute from Down Royal

Kauto Star and Ruby Walsh romping to their second JNwine.com Champion Chase in 2010
Patrick McCann (racingpost.com/photos) 

Kauto Star was twice victorious in the JNwine.com Champion Chase at Down Royal, in 2008 and 2010, and general manager Michael Todd rated seeing the chaser in action as a personal highlight.

He said: "Paul Nicholls has always been very supportive of our festival here, but for him to bring Kauto Star over twice was just incredible.

"We do what we can with what we have, but to see Kauto Star run here and win here was without doubt the highlight of my career in racing.

"In my mind, there's no doubt he's the best steeplechaser we've seen since Arkle and it's tragic news he's no longer with us."
PFNicholls @PFNicholls

One of my fav pics . 

So so sad. A dream to own, with the power of a Ferrari and the heart of a lion.Never forget Haydock where he was too old, forgotten about and still demolished Long Run. A true legend, the enigma, the ever valiant. King Kauto.RIP
Rob Healvia Facebook

I awoke this morning to the tragedy of losing Kauto Star to a paddock accident.I'm usually very articulate but words are failing me now. A champion thoroughbred and a beloved one to so many, including me. My condolences go out to his owner(s), handler(s), to Paul Nicholls and to Ruby Walsh. 

When you love someone, it's an act of love to let them go. But I know it's also so, so hard. My tears join those of everyone mourning Kauto. VALE Kauto Star.Your legend lives forever in my heart. Abigail Anderson from THE VAULT: Horse racing past and present, Montreal, CanadaAbigail AndersonJun 30, 2015 at 2:40 PM
fonte : RacingPost, David Baxter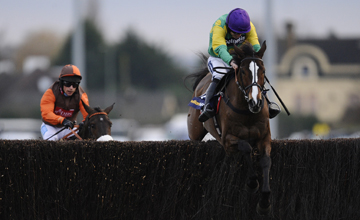 Kauto Star: all-time great won his fifth King George at Kempton in 2011
 PICTURE: Getty Images
Star chaser Kauto's ashes will rest at Kempton
 BY SCOTT BURTON8:04PM 7 JUL 2015 
KAUTO STAR'S ashes will rest underneath his statute in the parade ring at Kempton, one of two bronze likenesses commissioned by owner Clive Smith to commemorate the deeds of his great chaser.
Smith confirmed on Tuesday the five-time King George winner had been cremated in Cheltenham on Monday, a week after he lost his battle with injuries sustained at the eventing yard of Laura Collett, where he had spent his days since being retired in October 2012.
"Kauto Star was cremated yesterday and I've already arranged with Kempton that half of his ashes will be placed under the statue I presented to them on Boxing Day," said Smith. "I don't know yet when we're going to do it, it may even be on Boxing Day, although I'm not sure that would be the right time."
RELATED LINKS
Kauto Star was days short of turning 12 when recording the last of his five King George victories in December 2011, and was subsequently pulled up in what turned out to be his final race when attempting to win the Cheltenham Gold Cup for a third time the following March.
Smith charged sculptor Charlie Langton with the creation of two over-life-sized statues of Kauto Star, one for Kempton and one to act as a permanent memorial at Smith's home.
"There are two boxes of ashes and I have the same statue here in the garden as at Kempton and I may put some ashes here as well," said Smith.
After leaving Paul Nicholls' yard, Kauto Star lived out his remaining days with Collett, who retrained him to a competent standard in dressage as part of a comprehensive package of retirement activities for a horse widely regarded as the best chaser since Arkle.
Smith has been at great pains to provide a timeline of events between the accident at Collett's yard and the decision that led to Kauto Star being put down last Monday afternoon, with details of all the veterinary care provided, both by Collett's vet Tom Campbell and latterly at the Valley Equine Hospital in Lambourn.
But Collett said she feels "bullied" by rumours surrounding the circumstances of Kauto Star's accident.
One of the most persistent lines of attack on social media has been the accusation he got loose while being ridden out and then injured himself colliding with a wall.
Collett told the BBC: "I can say hand on heart no-one else ever hacked him out, for the reason that if a freak accident happened while hacking on the road I didn't feel it was right for anyone else to have the responsibility because of the horse he was.
"I felt every time I got on that horse there was a huge responsibility. No-one else has ever taken him out of the yard. That story is absolutely ridiculous."
She added on Twitter: "It's been a harrowing week, but I would like to say a huge thank you to everyone who has shown their kind support."
fonte : RacingP0st