Ippodromo del Mediterraneo, Siracusa, partenti riunione del giorno 5 settembre / programma da scaricare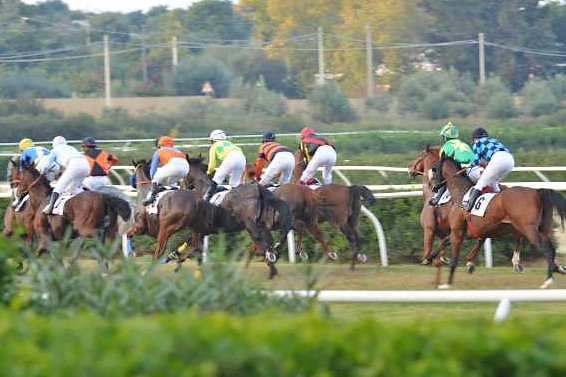 Vivo ricordo è la passione di Nuccio Sortino. Memorial a suo nome
Sarà il ricordo di Sebastiano Sortino, ucciso con colpi di arma da fuoco, a Floridia, all'alba del 10 settembre del 2016. Il 49enne, artigiano floridiano, attivo membro dell'antiracket locale cui è stata dedicata la sede di Floridia e Solarino, viene ricordato dalla sua famiglia, dalle istituzioni e dagli appassionati ippicicon un Memorial. Lui all'ippodromo del Mediterraneo condivideva la passione per i cavalli; passione mantenuta viva dal figlio Angelo attuale proprietario. La corsa che porta il suo nome  è prevista alla quarta delle 6 competizioni in programma sabato 5 settembre. Una condizionata sui 1800 metri di pista sabbia per cavalli di tre anni che vede emergere,  con buone possibilità, il portacolori di Stefano Salerno Chicco's Power. Lui ha già dimostrato di poter vincere sulla sabbia e su questa distanza, benché ci tocca ricordare che a luglio non raccoglie molto. Piace la linea tracciata dalla vittoria di Sopran Ercole su Havana Rock e Robert Sprint, positivi nel periodo e cui sembra gradito il terreno. Non esclusi gli altri.
Apertura del convegno alle ore 16:10 con una reclamare che sembra riproporre il match tra Nejba e Scenicroute.
Altro interessante montepremi è legato al Premio il Marchesino, un handicap sui 1800 metri di pista sabbia con cavalli di 3 anni e oltre. Playful Dude tra i pesi più gravati in perizia sembra essere in grado di esprimersi al meglio. Temuto Pignolata che, su sabbia, sta raccogliendo tanto. Una linea lo lega a Vettory Lucky, comunque positivo. Teshan ha forma e in carriera ha già vinto sul dirt. Gli altri dovranno dimostrare di adattarsi sul tracciato.
La chiusura, con un handicap di minima alle 19:20 sui 1300 metri di pista sabbia, lascia emergere la linea tracciata da Nonno Aurelio, Crixus e Lucario.
05-09-2020-prog-uff-partenti-siracusa
Two and a half months of behind closed doors action was brought to an end of Sunday when Touch Star Man confirmed his status as Champion Three-Year-Old by adding to his KRA Cup Mile win with victory in the final leg of the Triple Crown, the Minister's Cup at Seoul Racecourse. Following the conclusion of the meeting, Korean racing entered its most uncertain period since the Korean War with the sport going on indefinite hiatus from September after a rise in Coronavirus cases ended any prospect of any spectators – and therefore betting – being permitted for the foreseeable future.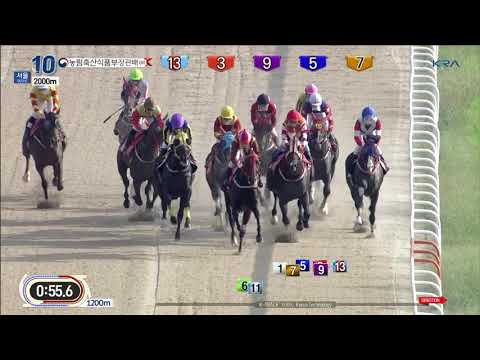 A strong winner of the KRA Cup Mile in early July, Touch Star Man was never a factor in the Derby earlier in August though did rally late on to make it into 5th place. He was dominant in the 2000M Minister's Cup, however, always racing prominently before leaving his rivals trailing in the home straight to record a four-length win.
It was an extremely turbulent race. After long-shot Miracle Icheon refused to leave the gates, Touch Star Man was involved in an incident himself when he crossed sharply causing a chain reaction that disadvantaged A To Z, Complete Kingdom and Top Day to all be impeded. Jockey Seo Seung-un picked up a five-day ban and was perhaps a touch fortunate that the incident was so early in the race and that his ultimate winning margin was so great.
More was to come on the second corner when at the back of the field, Derby runner-up Raon Tough Man took it upon himself to suddenly try to hurdle the inside rail. He achieved it and continued running on the empty inner-track but left jockey Choi Bum-hyun requiring hospital treatment .
Thankfully the rest of the race passed off without incident and Touch Star Man [Testa Matta - Useung Touch (Menifee)] proved his superiority in the home straight. He moves on to five wins from nine starts. For jockey Seo Seung-un, it was a third win in a Classic race, having taken the KRA Cup Mile on Cheongnyeong Bisang in 2014 and the Korean Oaks on Deep Mind in 2019.
As for trainer Kim Young-kwan, Touch Star Man was his fifth Minister's Cup winner. His previous ones were Namdo Jeap in 2009, Dongseo Jeongbeol in 2011, Rock Band in 2015 and Power Blade in 2016.
One of very few positives to come out of this wretched year is that the three-year-olds got to have their Triple Crown races (although the fillies have missed out on the Gyeonggi Governor's Cup, the final leg of the "Tiara" which was scheduled for this coming Sunday).
This year's juveniles look set to miss out on most, if not all the rest of the season but at Seoul, they gave us a glimpse of what to look out for in next year's Triple Crown in the inaugural running of the "Rookie Stakes".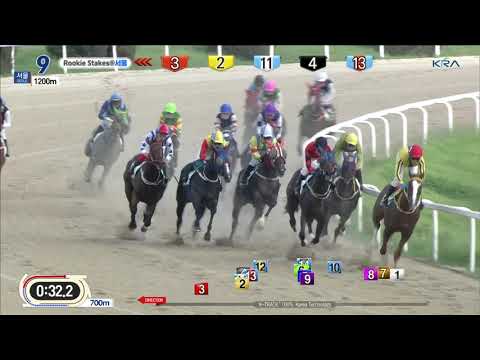 Thirteen juveniles went around in the 1200M test and it was Heungbaragi [Old Fashioned - Grand Marketing (After Market)] who led from gate to wire, just as he had done on debut a month ago. Will he get further? Which of the ones he beat will emerge as threats as the distances get longer? And what about Busan which was due to run its first big juvenile race later? Those are questions about which we can only speculate on the answers.
So what now? The new shutdown will encompass at least all of September and will likely include the Chuseok holiday in the first week of October. After that things will be dependent upon whether there has been an improvement in the Coronavirus situation to the extent that there is a real prospect of spectators being allowed on course or if the legislation to legalise online wagering is making progress.
The majority of KRA staff have been placed on furlough three-days a week, however, trackwork is for now continuing as normal so that if things do go well, the horses are ready to race right away with just a week's notice to be given for resumption.
Goffs November Sale, Kildare Paddocks, 15 – 22 November 2020
A host of seven figure sales over the past decade at Goffs November Breeding Stock Sale, headed by a European record price, illustrate Goffs' ability to exceed vendor expectations when given the opportunity.  Elite mares and fillies off the track stand out at Goffs and are given the absolute focus of our team and our international agents as we promote them to the world.
€6m, €2.3m, €1.9m, €1.6m, €975k, €950k, €850k…
The 2019 November Breeding Stock Sale saw a significant increase in international demand for the bloodlines on offer and our task now is to attract a larger catalogue of quality to meet that demand.
Goffs November Breeding Stock Sale will be held together with the market-leading November Foal Sale at Kildare Paddocks from 15 – 22 November 2020.
View highlights of the 2019 November Sale
Goffs is continuing to work on plans for our forthcoming sales and look forward to welcoming buyers from at home and abroad to Kildare Paddocks as well as via our online bidding platform, always taking account of and working within current Government directives to assure the safety and well-being of all attendees and staff as successfully seen at the recent Goffs Land Rover Sale.
Goffs November Sale
Kildare Paddocks
15 – 22 November 2020