RAISING FUNDS THROUGH SEARCH FOR A STAR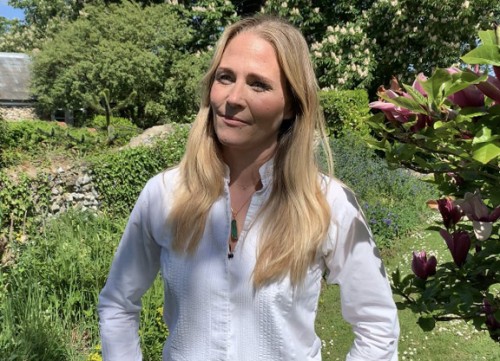 By Emma Berry
There are plenty of businesses and individuals adversely affected by the coronavirus lockdown meaning that, in Britain, there has been a greater call for the industry's primary support network, Racing Welfare. But the charity itself has also been affected by a downturn in its fundraising efforts through events like the London Marathon having to be cancelled, leading to a shortfall in its own funding mechanism.
Last month Racing Welfare launched its COVID-19 Emergency Appeal with the aim of raising ,500,000 to cover that loss. Since then, it has also launched a talent contest via social media called the Furlong Factor. The competition, with a first prize of ,1,500 and an all-expenses-paid trip for two to the G1 Qatar Prix de l'Arc de Triomphe in Paris, was open to all workers in racing and was devised in partnership with Great British Racing (GBR). "Like so many businesses, when this crisis hit we needed to forecast and work out what the impact would be on Racing Welfare. In doing that it painted a pretty bleak picture," says the charity's chief operating officer Gemma Waterhouse.
https://www.thoroughbreddailynews.com/europe/
The Jockey Club Formally Announces Breeding Cap
The Jockey Club Chairman Stuart S. Janney III
By Bill Finley
Starting with horses born in 2020, the number of mares a stallion can be bred to in a season will be limited to 140, The Jockey Club announced Thursday.
"The rule reflects The Jockey Club's goal to preserve the health of the Thoroughbred breed for the long term…" Thursday's press release read. When reached by the TDN, Jockey Club President and COO Jim Gagliano declined to comment further.
"I think this is great for the sustainability of our industry going forward," said Claiborne President Walker Hancock. "It's really going to give a lot more colts the opportunity to become stallions and I think it will level the playing field amongst these mid-level stallions that don't have full books. It will increase genetic diversification throughout the gene pool. It's a win for our industry."
"The Jockey Club is acting within their rights and in their jurisdiction in implementing this rule," said Gainesway Farm CEO Antony Beck. "I think it will make some people happy and some people unhappy. Some book sizes are much larger than what was the norm say 10 years ago. I have bred books that go over that number in the past, though not that much over that number. I can't say if I will be happy or unhappy. I did send a mare the other day to a fashionable stallion. She was bred at 9 at night. He'd obviously been extremely busy."
The Jockey Club first broached the subject of limiting the number of mares which a stallion could breed in September, announcing that is was considering a new set of rules and expressing its concern with the narrowing diversity of the Thoroughbred gene pool. "The combination of these changes has resulted in a substantial increase in the percentage of foals produced by a discreet segment of stallions—signaling a worrisome concentration of the gene pool," the September announcement read. The September proposal called for phasing in the limits, starting with the 2021 breeding season and according to how long a sire had been standing at stud. That The Jockey Club grandfathered in all existing stallions as well as all horse currently racing appears to be a concession on its part.
Reaction to the timing of when the rule will go into effect was mixed.
"They were mindful of everyone's business and I certainly appreciate that," Hancock said. "That was the right move and now everyone knows the rules going forward and won't be put in a financial situation they weren't prepared for. Everyone knows the rules from here on out and how we are playing ball."
John Sikura, the president and owner of Hill 'n' Dale Farms said having a different set of rules going forward would lead to a playing field that is not level.
"You are going to have two tiers of stallions," Sikura said. "You'll have the group that currently exists that performs under one set of rules, which are no rules. Then you'll have stallions competing against them that have had a restriction imposed on them. Therefore, those who want to breed to a large books of mares will continue to do so for the next 15 years or so. My biggest concern is the two sets of rules for stallions covering mares and that the rules are defined only by birth year. Those who can breed their stallions to more mares will have a competitive advantage.
I understand the concerns and I think some of them are valid. I just don't know if this is the best way to go forward. Excuse the pun, but I don't know how you can justify having two different sets of rules. Everything should be fair and broad-based and everybody should have to follow the same rule."
While he said he was generally in favor of the rule change, Lane's End Farm President Bill Farish had some reservations.
"I am happy that they have done this and I think it will be great for the industry, but I wish there were a more aggressive timeline than there is," he said. "It's going to take a long time for this to have an effect. I don't think this will change things for us. It will make it so there is a line in the sand. It will make decisions easier for us on some of our stallions."
Lane's End has five stallions that topped the 140 number in 2019, but none higher that Accelerate, who covered 167 mares.
According to The Jockey Club's 2019 report of numbers of mares bred by a stallion, 43 stallions were bred to more than 140 mares that year. Topped by the Coolmore stallions, Justify (252 mares) and Mendelssohn (252 mares), eight stallions were bred to 200 or more mares. Among the eight, five stand at Coolmore and three at Spendthrift.
Ned Toffey, the General Manager for Spendthrift Farm, said that the farm would have no comment on the news.
In 2007, the number of stallions bred to 140 mares or more was 37. It fell to 24 in 2010 and then increased to the current number, 43. However, there are about half as many active stallions now as there were in 2007. On the mare side, in 2007, 5,894 mares (9.5% of the total) were bred by stallions that covered more than 140 mares. By 2019, 7,415 mares (27% of the total) were covered by stallions with books of more than 140, a threefold increase.
The rule change required a rewording of the Jockey Club's Rule 14C. The new rules now include the text: "The total number of broodmares bred per individual stallion whose year of birth is 2020 or thereafter shall not exceed 140 per calendar year in the United States, Canada, and Puerto Rico. The Jockey Club shall limit the number of Stallion Service Certificates for such stallions to a maximum of 140 per calendar year."
Bob Baffert Talks Charlatan, Nadal, Authentic and more
| | |
| --- | --- |
| | |
Fresh off a dominant weekend at Oaklawn Park in which he swept both divisions of the GI Arkansas Derby, Hall of Fame trainer Bob Baffert joined the TDN Writers' Room podcast 
presented by Keeneland
 this week for a wide-ranging video interview. Calling in via Zoom as the 
Green Group Guest of the Week
, Baffert talked about plans for his undefeated trio of Charlatan (Speightstown), Nadal (Blame) and Authentic (Into Mischief), why it was important to support California backstretch workers at last week's protest, taking over the training of Maximum Security, the reopening of Santa Anita and much more.
"They're not going to get much of a break, they're athletes, I have to keep them in tune," Baffert said of his two Arkansas Derby winners. "They both came out fantastic. As a matter of fact, they're just jumping out of their skin. They really handled everything very well. So they would have been so primed for the [Kentucky] Derby this weekend and ready for the Preakness."
Asked about the physical characteristics of his big three, Baffert said, "They're actually three totally different types of horses. Authentic, he's a leaner, narrower, lighter framed horse. Tall, more like an Arrogate-type body. Whereas Charlatan, he's like a longer version of his sire Speightstown. Just a beautiful hip on him, just incredible conformation. Nadal, he's 16.3 [hands], weighs 1,300 pounds. He's a brute. Just a brute of a horse."
Baffert and his wife Jill were front and center last week at a protest representing backstretch workers for the reopening of Santa Anita for racing. The track is set to do just that next weekend.
"Oscar de la Torre, who puts that together, really works hard for the backstretch workers," Baffert said. "We went out there, and I was advocating for the backstretch workers because they're hard workers. They don't want to lose their jobs. Our protocols have been great. We've been lucky. Nobody's been ill. So there was just no reason for us not to be open."
Elsewhere on the show, in the news of the week sponsored by 
West Point Thoroughbreds
, Joe Bianca, Bill Finley, Jon Green and Alan Carasso talked about the calendar opening up with the return of Santa Anita and Churchill, the impact of casino closures on purses, and what there is to learn from the April economic indicators.
by TDN