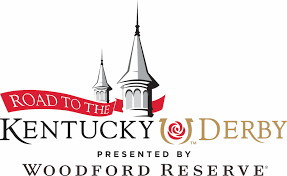 There are no shortage of opinions and angles when handicapping the Kentucky Derby. With up to 20 horses leaving the starting gate on the First Saturday in May, let our experts help you find good plays and picks for your Kentucky Derby betting.
Joe Kristufek
Churchill Downs, Fair Grounds and twinspires.com Racing Analyst Joe Kristufek began his career in his native Chicago, climbing the ladder at the local racing venues. The 1989 rivalry between Kentucky Derby winner Sunday Silence and his nemesis Easy Goer got Joe hooked on horse racing. A self proclaimed "horse racing ambassador", Joe's industry experience spans from Dubai to Hong Kong to more than 35 tracks across North America. An award winning TV producer and fan development specialist, he relishes the challenge of scouting the nations top Kentucky Derby and Oaks contenders months in advance. From the infield to the suites and now the paddock, Joe has attended 14 Kentucky Derbies in person. Follow Joe on Twitter: @JoeyDaKRacing
Derby

Tiz the Law
Dennis' Moment
Maxfield 
Eight Rings
Enforceable
Scabbard
Three Technique
Green Light Go
Gouverneur Morris
Aljaaweed

Oaks

Alandra
Wicked Whisper
Donna Veloce
Mrs. Danvers
British Idiom
Letsstaypositive
Skygaze
Curlin's Voyage
Perfect Alibi
Bast
Ed DeRosa
Ed DeRosa is director of marketing for Brisnet.com, the official data source of the Kentucky Derby and TwinSpires.com. Ed joined Churchill Downs Inc. in July 2011 following nine years as a writer and editor with Thoroughbred Times. He grew up in Cleveland and learned to love horse racing while going to Thistledown (now known as Jack Thistledown) with his grandfather. Before 2015, Ed had never seen a Triple Crown winner; he still hasn't seen an Indians World Championship. Ed's favorite horses are Real Quiet, Ghostzapper, and Rachel Alexandra. Follow Ed on Twitter: @EJXD
Derby

Tiz the Law
Dennis's Moment
Maxfield
Eight Rings
Letmeno
Cost Basis
Lebda
Green Light Go
Collusion Illusion
Basin

Oaks

Bast
British Idiom
Capture the Genie
Specially
Donna Veloce
Letsstaypositive
America's Surprise
Skygaze
Inspiressa
Infinite Patience
James Scully
James Scully writes/handicaps for Brisnet.com, TwinSpires.com and KentuckyDerby.com. He started working for Brisnet.com in 1998. A graduate of Transylvania University in Lexington, Kentucky, James has been a lifelong University of Kentucky and Cincinnati Bengals/Reds fan. He remembers watching Seattle Slew on TV and attended his first Kentucky Derby in 1981 (Pleasant Colony). Follow James on Twitter: @James_Scully111
Derby

Tiz the Law
Independence Hall
Maxfield
Anneau d'Or
Dennis' Moment
Storm the Court
Thousand Words
Green Light Go
Authentic
South Bend

Oaks

British Idiom
Donna Veloce
Alandra
Finite
Maedean
Wasabi Girl
Perfect Alibi
Bast
Wicked Whisper
Amalfi Sunrise
Kellie Reilly
Kellie Reilly, a staff writer in the Editorial Department at Brisnet.com, is a regular contributor to the TwinSpires.com blog and KentuckyDerby.com. Her articles have also been featured on NBCSports.com and in the official Kentucky Derby program. Kellie's academic background is in history, culminating in an M.A. from her hometown University of New Orleans. A racing fan since childhood, Kellie is especially interested in pedigrees and the international racing scene. Follow Kellie on Twitter: @GallantFox1930
Derby

Tiz the Law
Dennis' Moment
Independence Hall
Three Technique
Maxfield
Sharecropper
Honor A. P.
Thousand Words
Anneau d'Or
Storm the Court

Oaks

Maedean
Finite
British Idiom
Donna Veloce
Bast
Skygaze
Alandra
Wicked Whisper
Lake Avenue
Turtle Trax
Vance Hanson
Vance Hanson is a contributing writer and editor for BRISnet.com, TwinSpires.com and KentuckyDerby.com with over 20 years of Thoroughbred racing experience. Prior to joining the Churchill Downs Inc. family, he served as a publicity assistant at Canterbury Park in Minnesota, where he began following the sport in the late 1980s, and as a handicapper/writer for Daily Racing Form in Lexington, Kentucky. Follow Vance on Twitter: @VPHanson
Derby

Maxfield
Independence Hall
Tiz the Law
Green Light Go
Gouverneur Morris
American Theorem
Structor
Dennis' Moment
Storm the Court
Anneau d'Or

Oaks

British Idiom
Donna Veloce
Bast
Alandra
Amalfi Sunrise
Finite
Frank's Rockette
Perfect Alibi
Wicked Whisper
K P Dreamin
Scott Shapiro
Scott Shapiro handicaps thoroughbred racing for Twin Spires.com, is part of the Churchill Downs on-air simulcast team, and analyzes professional football and college basketball for Bet America.com. Scott fell in love with thoroughbred racing when his father took him to Garden State Park in 1985 to see Kentucky Derby winner Spend A Buck race in the Jersey Derby instead of the Preakness Stakes. Scott graduated from the University of Wisconsin in 1996 and remains a die-hard Badger football and basketball fan today. His favorite horses are A.P. Indy, Fly So Free, Victory Gallop, and Ghostzapper.  
Follow Scott on Twitter:@ScottShap34
Derby

Maxfield
Green Light Go
Tiz the Law
Gouverneur Morris
Dennis' Moment
Independence Hall
Basin
Anneau d'Or
Storm the Court
Express Train

Oaks

Donna Veloce
British Idiom
Alandra
Bast
Finite 
Amalfi Sunrise
Frank's Rockette
Wicked Whisper
Specially
Maedean