Gustavus Weston added to Goffs Champions Sale
Group-winning Gustavus Weston is the latest addition to the Goffs Champions Sale which takes place before racing on Irish Champions Weekend at Leopardstown.
 
Believed by connections to be a Group 1 sprinter in the making, the Joseph Murphy trained son of Equiano won a thrilling renewal of the Group 3 Phoenix Sprint Stakes at the Curragh last month.  Earlier this season, the three-year-old finished runner-up in the Group 3 Goffs Lacken Stakes at Naas, and he has the credentials to suit several international markets.
 
Gustavus Weston joins Zarzyni, a Group placed two-year-old son of Siyouni from the Aga Khan, and the Joseph O'Brien-trained Group 3 winner Waitingfortheday in the line-up for next Saturday's boutique sale, the final entries for which will be announced early next week. (fonte : Goffs)
It's the Eve of the 2019 Keeneland Korea Cup & Korea Sprint and ten overseas-trained horses are at Seoul for Sunday's big races. Saturday's warm-up program sees 13 races scheduled from 10:45 to 18:00 including valuable trophy exchange races. There is of course the specter of Typhoon Lingling that is set to skirt the South Korean coastline not far from Seoul during the afternoon. In hope, rather than expectation, here are the previews:
Race 1: Class 6 (1000M) Allowance / KRW 24 Million
(12) BLADE STORM ran five times around the turn of the year registering a couple of 3rd place finishes in the process. He's not been seen since March but trialled well in August and looks set to go well first up here. (9) JANGSU NABOM was an improved runner-up on what was just his second career start in July and can continue to make progress here while (11) CHOEGANG CAMP also showed some improvement when retuning five months after his debut in August. (5) J.S. POWER should be on pace early and can hold on for some money while (7) HAE SAEM CHAN looks best of the rest.
| | |
| --- | --- |
| Selections | (12) Blade Storm (9) Jangsu Nabom (11) Choegang Camp (5) J.S. Power |
| Next Best | 7, 6 |
| Fast Start | 4, 5, 9 |
Race 2: Class 6 (1000M) Allowance / KRW 60 Million
Juvenile maidens with just three of the twelve having raced before. One of those three, (2) WINNER BLUE, did rather well on debut running a good 3rd over this distance on August 10th. He'll be expected to be on speed here and can win. The dangers are the first-timers, principally (7) GEOSEON JILJU. He was just beaten a head in a good trial a month ago with a couple of these well back down the track behind him. Top jockey on ang big chance. (6) DANAEUN SUCCESS also went well his trial, as did (11) COMPLETE CAPTAIN and (12) BAEKDUSAN CHEONJI. As ever, watch the market.
| | |
| --- | --- |
| Selections | (2) Winner Blue (7) Geoseon Jilju (6) Danaeun Success (11) Complete Captain |
| Next Best | 12, 4 |
| Fast Start | 2, 7 |
Race 3: Class 6 (1300M) Allowance / KRW 24 Million
(2) OUR SIMON raced a couple of times without distinction last December and this March before finally returning to trial in August. She looked much better on her return, trialling well and will be expected to run well first-up today. (7) ARASHI and (8) GEUM NORAE were both significantly improved runners-up in their respective latest outings and both can go close here. The former ran on well after a poor start last start while Geum Norae's improvement was attributed by his stable to his manners improving. (9) RAPIDO BOLT did nothing too wrong when 4th on debut in July and can build on it here while (10) CHEONNYEONUI GODO looks best of the rest.
| | |
| --- | --- |
| Selections | (2) Our Simon (8) Geum Norae (7) Arashi (9) Rapido Bolt |
| Next Best | 10, 12 |
| Fast Start | 2, 8 |
Race 4: Class 5 (1000M) Handicap / KRW 40 Million
(8) BISAYEON is up in class having been an eye-catching eight-length winner, making all over 1200M at the end of June. He's had a couple of months off since and drops back in distance here but is firmly in the hunt. (1) UTGE HAEJULGE didn't have the best of trips when running 5th last start, his first at this class, and he can be given another chance today. (11) GEUM ROYAL comes in after a useful runner-up finish at class and distance and won't need much improvement to be in the mix here. (12) AN MOK HANG was a solid maiden winner a month ago and while up in class today, is another who should be competitive.
| | |
| --- | --- |
| Selections | (8) Bisayeon (1) Utge Haejulge (11) Geum Royal (12) An Mok Hang |
| Next Best | 5, 10 |
| Fast Start | 1, 2, 5 |
Race 5: Class 4 (1000M) Allowance / KRW 75 Million
Eight previously unraced imported juveniles go around here. Favourite will be (3) BRAVE QUEEN, a Khozan filly who won her trial by a full ten-lengths a month ago. She'll be expected to be on pace from the start and lead all the way. (5) CHARLIE STYLE also won his trial, albeit in slightly less emphatic fashion, beating a couple of these in the process and he looks to be the main danger. (6) SUN FO RE was 2nd on that trial, four-lengths back but looked competent enough. (4) MUNHAK KING and (7) GLOBAL ACE others who caught the eye in trials.
| | |
| --- | --- |
| Selections | (3) Brave Queen (5) Charlie Style (4) Munhak King (7) Global Ace |
| Next Best | 6, 1 |
| Fast Start | 3 |
Race 6: Class 5 (1300M) Handicap / KRW 40 Million
(2) CHOIN GANGJA will be hot favourite for this. After winning on debut, he was beaten into 2nd when favourite for his first try at this class at the end of July. While he probably wouldn't have beaten the winner anyway, he made a bad start but ran on well and today should make no mistake. (1) TAEPUNG EYES has proven consistent at this level and should be aiming for a place while (4) MISSILE CANDY was just beaten a neck at class and distance last start and should be close again. (9) COILRO was never involved after getting crowded at the start on his latest appearance but should improve here. (11) P.K…   Read more of this post
NO NAY NEVER FILLY BENEFITS FROM U.S. SOJOURN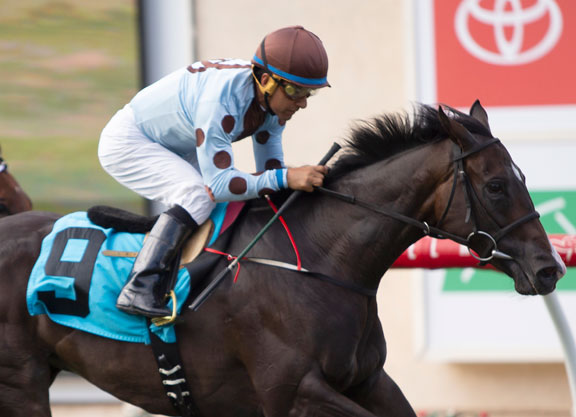 By Bill Finley
There's nothing the least bit unusual about the Coolmore team shipping to the U.S. and winning races, but the victories almost always come at the Grade I level and often in Breeders' Cup races. So when a filly named Yesterdayoncemore (Ire) (No Nay Never) was entered in the Sept. 2 Del Mar Juvenile Fillies Turf S., which had a $100,000 purse, it was a bit of a head-scratcher. Why bring a horse all the way from Ireland, particularly one who was winless in five career starts, for a relatively minor race at a track about 8,400 kilometersfrom home? It turns out that the ownership group, which includes Deron Pearson's DP Racing, felt they had a quality filly and bringing her to the U.S. wasthe best chance they had of being proven right. When deciding how to manage your horses, sometimes you take chances, even if they don't necessarily make sense on paper. And sometimes they work. Yesterdayoncemore won the race by a length (video) and is now being considered a potential starter for the GI Breeders' Cup Juvenile Fillies Turf.
http://www.thoroughbreddailynews.com/pdf/tdn/tdn190906e.pdf.
IPPODROMO DI SIRACUSA, PARTENTI DICHIARATI PER LE CORSE DEL 07 – 09 – 1, INIZIO RIUNIONE ORE 16.30
Si corre a ricordo di Nuccio Sortino.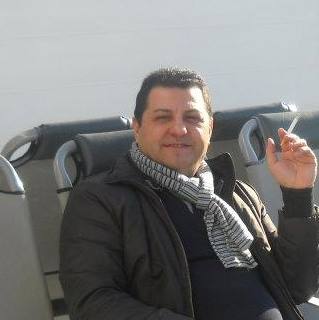 Ippica siracusana di settembre che ricomincerà sulle piste facendo riecheggiare il nome di Sebastiano Sortino: appassionato proprietario di cavalli floridiano, ucciso nella notte tra il 9 e il 10 settembre 2016. Alla presenza delle autorità civili e militari, dell'antiracket, dei familiari, degli amici e dei tanti appassionati ippici, il Memorial ricorderà con forza la grande passione di un uomo per la vita, la famiglia, il lavoro, i suoi diversi interessi tra cui il cavallo. È una condizionata sul miglio in pista grande, quarta corsa in programma del galoppo di sabato 7 settembre all'ippodromo del Mediterraneo di Siracusa, a commemorare il terzo anniversario abbinato peraltro all'ippica nazionale. La competizione trova ancora una volta tra i favoriti una portacolori della scuderia di Angelo Sortino, erede della grande passione del padre, che proverà a vincere con Chicaloca. Arduo il compito visto la presenza di Mister Guida e di una Freccia Rossa che, due settimane fa, ha vinto e convinto sulle piste del Mediterraneo. Buona chance di piazzamento anche per gli altri numerosi partecipanti.
Le corse, che scatteranno le ore 16:30, propongono una qualitativa condizionata legata all'ippica nazionale, alla terza corsa. Con la presenza del referente della Società Gestioni Aste Stefano Pugliese, pronto a presentare il libretto delle aste selezionate 2019, si correranno i selettivi 2300 metri in pista grande con ottimi cavalli di 3 anni e oltre. Piace Immortal Romance, attesa Juamento, mentre, reduci da belle preformance a giugno, non possono essere esclusi Berenson e Cuore del Graco. Con terreno un po' più appesantito potrebbe far bene anche i Playful Dude, mentre la sorpresa è legata al numero 8 di Minions Day, che conosce Siracusa e si è fatto protagonista di alcune corse.
Anche una II Tris Nazionale viene assegnata a Siracusa ed è in programma alla quinta competizione: Premio Dalida La Peste. Aperto e dal difficile pronostico, l'handicap è riservato a cavalli di 3 anni sul miglio in pista grande. Si citano Aetherler, Blu Hiram, Grand Trip, Sandro Muchacho e Black Joral. Attenzione alla novità Thesan, accompagnato da buone voci di scuderia.
Siracusa, 05 Settembre 2019.
=01 I-16.30-PR. LANDOLFI  E.4.400 A VENDERE M.1100
PISTA PICCOLA–(TRIO)-
01 DELECTABLE            53     G.GENTILESCA            6
 02 LEO SALSIM            54.5   F.BOSSA                 7 (P)
03 L'INCREDIBILE         53.5   S.GUERRIERI             5
 04 QUIET WOODS           53.5   A.FUSCO                 8
 05 ROCK OF SPRINT        57.5   S.BASILE                1
 06 SCREEN CITY           54     GAB.CANNARELLA(A)  (A)  2
 07 SMALL BUT FAST        55.5   A.CANNELLA              3 (P)
08 T FOR TANGO           54     G.CANNARELLA            4
=02 II-17.05-PR. IL MARCHESINO  E.4.400 DISCENDENTE DI M.1800
PISTA SABBIA–(TRIO)-
01 ICY RING              64     S.GUERRIERI             2
 02 REINE VRAIE           64     GAB.CANNARELLA(A)  (A)  7 (P)
03 TEUBESLY              62     A.CANNELLA              1
 04 FOREX                 60     C.ZAPPULLA              3
 05 KOOLGREY              55.5   F.BOSSA                 4
 06 SAN FAIRY             53.5   G.CANNARELLA            5 (P)
07 VETTORY LACHY         53     G.GENTILESCA            6 (P)
=03 III-17.40-PR. S.G.A.   E.11.000 CONDIZIONATA M.2300
PISTA GRANDE–(TRISNAZIONALE)-
01 BERENSON              57     C.ZAPPULLA              5
 02 CUORE DEL GRAGO       55     F.BOSSA                 8 (P)
03 HOLD ME DISTANT       55     S.GUERRIERI             4 (P)
04 IMMORTAL ROMANCE      55     G.CANNARELLA            6 (P)
05 INTENSE LIGHT         51     G.MANUELE               7
 06 JUAMENTO              53     D.SCALORA               9 (P)
07 KODI DREAM            53     G.GENTILESCA            10
08 MINIONS DAY           54     GAB.CANNARELLA(A)  (A)  1 (P)
09 PIECE OF LOVE         51     S.GIARRATANA            2
 10 PLAYFUL DUDE          55.5   A.CANNELLA              3
=04 IV-18.15-PR. SEBASTIANO SORTINO  E.12.100 CONDIZIONATA M.1600
PISTA GRANDE–(TRISNAZIONALE)-
01 ALZISA                54.5   S.GUERRIERI             10(P)
02 ARAB GOLD             55.5   A.CANNELLA              8 (P)
03 CHICALOCA             56     C.ZAPPULLA              4
 04 CHICCO'S POWER        54     D.SCALORA               9 (P)
05 EURO DANDY            54     A.FUSCO                 6
 06 FRECCIA ROSSA         54     GAB.CANNARELLA(A)  (A)  11
07 HAVANA ROCK           54.5   F.BOSSA                 2
 08 MISTER GUIDA          56     G.CANNARELLA            7 (P)
09 MR CUSCHIERI          54     G.GENTILESCA            1
 10 ROCKEY RACOON         54.5   S.BASILE                3
 11 STAR THOUGHTS         52.5   G.MANUELE               5
=05 V-18.55-PR. DALILA LA PESTE   E.4.400 DISCENDENTE DI M.1600
PISTA GRANDE–(TRISNAZIONALE)-
01 QUICKSILVER           63.5   D.SCALORA               5
 02 AETHERLER             63     GAB.CANNARELLA(A)  (A)  6 (P)
03 BLU HIRAM             60.5   F.BOSSA                 11(P)
04 THESAN                60     G.CANNARELLA            1 (P)
05 RED IRISH JO          59.5   S.BASILE                7 (P)
06 GRAND TRIP            58.5   S.GUERRIERI             2
 07 SANDRO MUCHACHO       58.5   C.ZAPPULLA              9
 08 BLACK JORAL           57.5   G.GENTILESCA            4 (P)
09 POTAPOTA              57     A.CANNELLA              3
 10 SAGA ROMANE           56     F.CUSUMANO              8 (P)
11 ZEBEDORIS             51     S.GIARRATANA            10(P)
=06 VI-19.25-PR. LORD CARMELO  E.6.600 DISCENDENTE M.1500
PISTA GRANDE–(TRIO)-
01 EBLOUIS MOI           61     F.BOSSA                 8
 02 MY MAN                60.5   A.CANNELLA              4
 03 KYLLACHY BLAKE        60     S.BASILE                7 (P)
04 MITRANDIR             60     S.GUERRIERI             6 (P)
05 LADYCAMMYOFCLARE      58.5   G.MANUELE               5
 06 NATURAL STORM         56.5   G.GENTILESCA            1 (P)
07 RATMUSQUET            56.5   GAB.CANNARELLA(A)  (A)  2
 08 SEA CHANTER           53.5   G.CANNARELLA            3