It's Classic trial Sunday at both Seoul & Busan with the Sports Seoul Trophy in the capital (where there are 11 races from 10:45 to 18:00) and the Gyeongam Shinmun Cup down South (6 races from 12:40 to 17:05). Here are the previews (Busan selections below):
Race 1: Class 6 (1000M) Allowance / KRW 24 Million
(8) GAL IP has finished no worse than 4th in four starts so far and dropping back down to 1000M today, she really should make her breakthrough. She'll be on pace early and can lead all the way. (3) I'M HAPPY and (4) FULL MOON OCEAN raced each other last time out and both have offered some hints of ability. They can challenge for places here. (5) SANGGAM CHEONGJA went well on debut at this distance and can do better than he did over 1300M last start. (10) CHEONHA YEOJE improved to 3rd place at 1300M three weeks ago and could potentially repeat here.
| | |
| --- | --- |
| Selections | (8) Gal Ip (4) Full Moon Ocean (3) I'm Happy (5) Sanggam Cheongja |
| Next Best | 10, 7 |
| Fast Start | 4, 5, 8 |
Race 2: Class 4 (1700M) Allowance / KRW 60 Million
(7) LITTLE BOY FLASH comes in off the back of consecutive runner-up finishes at 1300M. The most recent of those was a dead-heat when running on well on a wet track a month ago. He's the only one of these who tries the distance for the first time, but it may well suit and he can win. It certainly suited (9) EVER THE CHAMP, who stepped up to this trip six weeks ago to record his best finish so far, beating a couple of these on his way to 4th. He should have come on for that and can beat plenty again. (4) TOGETHER HUG and (5) EAGLES GRIFTER have also shown some aptitude around two turns and may be considered for the places while the same is true of (8) MR. TURNER, who disappointed last time but was gong well prior to that and gets another chance here.
| | |
| --- | --- |
| Selections | (7) Little Boy Flash (9) Ever The Champ (8) Mr. Turner (4) Together Hug |
| Next Best | 5, 1 |
| Fast Start | 3, 5 |
Race 3: Class 5 (1700M) Allowance / KRW 40 Million
(6) DOUBLE GOLD was a somewhat surprising winner (as in 47/1 surprising, surprising) at class and distance on February 2nd. That was a big uptick in form and while he certainly warrants more respect today, we'll go for that day's runner-up (5) BLACK GINGA to overturn the form. She didn't have the best of luck that day but still ran well, her recent form has been consistent, and she can finally make her breakthrough here. (9) SANGBIGUN has beaten Black Ginga as recently as January and the experienced six-year-old should be a threat here too. (3) BARAM KING and (7) FEATHER LIGHT, the latter up in both class and distance today, are others to consider.
| | |
| --- | --- |
| Selections | (5) Black Ginga (9) Sangbigun (6) Double Gold (7) Feather Light |
| Next Best | 3, 10 |
| Fast Start | 1, 7 |
Race 4: Class 5 (1300M) Handicap / KRW 40 Million
(5) SLING STONE is up in class following a four-length win over this distance on February 2nd. That was his maiden win on his fourth start, and it had been coming. He made all that day and is favoured to do similar here. (3) GEUP HAENG MA and (6) RAON DOLPUNG are both still maidens but both are competent at the distance and can go close here. (2) DOUBLE A ran a much-improved 3rd when dropped back to this trip a month ago and can build on that today. (7) GOLD SEUTAK got a bad start last time and could improve today.
| | |
| --- | --- |
| Selections | (5) Sling Stone (3) Geup Haeng Ma (6) Raon Dolpung (2) Double A |
| Next Best | 7, 1 |
| Fast Start | 3, 4, 5 |
Race 5: Class 5 (1300M) Handicap / KRW 40 Million
(8) RAYMOND still hasn't crossed the line first in eight starts, his solitary win coming when he was promoted to 1st after the "winner" was disqualified in a big juvenile race last September. He drops back in trip today following a decent 4th over 1700M and this time can come home on top. (1) GEUMA ZENITH too drops back in trip. He was a winner last time he tried this distance in December and should go close again. (2) FULL MOON SKY had a hard time on his first try at this trip three weeks ago but hopefully learned a bit from it a can go better here. (5) HAEDEULMOE and (9) TAEPUNG EYES are others in the placing hunt.
| | |
| --- | --- |
| Selections | (8) Raymond (1) Geuma Zenith (2) Full Moon Sky (5) Haedeulmoe |
| Next Best | 9, 6 |
| Fast Start | 2, 5, 6 |
Race 6: Class 4 (1700M) Handicap / KRW 60 Million
(12) GAENARI SONG is two for two and is up in class and in distance today. This is a significantly sterner test than he's faced before but he looks to have plenty abut him. Read more of this post
Ippodromo del Mediterraneo: ad Intencionado la Tqq, a  Kobal Kolor la II Tris, ma a  casa Cuschieri le prove più ricche 
Un agguerrito Intencionado ha siglato l'affollata Tris–Quarte–Quinte che ha chiuso l'interessante convegno in scena oggi all'Ippodromo del Mediterraneo di Siracusa. In sella Daniele Scalora bravo a parare l'affondo deciso di Vado al Massimo che, annunciato in progresso alla vigilia, ha conquistato la piazza d'onore. Sceglie linee esterne il qualitativo e carico Charlie the Lad che si è assicurato la terza moneta, mentre La Venezolana e Kyllachy Blake, nell'ordine hanno completare la Tqq, abbinata a un handicap che ha chiamato 14 cavalli di quattro anni e oltre a concorrere sul miglio. Una II Tris e due belle condizionate divise per età hanno reso coinvolgente il pomeriggio siracusano al galoppo. Dopo il convincente recente successo Kobal Kolor senza troppa fatica si è esaltato nel Premio Samedi Soir, handicap discendente per cavalli anziani associato alla II Tris. In regia Federico Bossa che, allo scadere dei previstio 1900 metri della pista sabbia, è passato di slancio al comando. Ha provato a reagire Macho Guest, ma il palo ormai era ormai vicino ed è dovuto accontentarsi della migliore piazza. Ha sfruttato buona forma e perizia agevole Xilano che si è sistemato sul terzo gradino del podio. Esulta il trainer Vincenzo Caruso per il successo del suo Kobal Kolor, ma anche per la tripletta concretizzata grazie a Red Irish Jo, ad apertura, e all'ottimo debutto di Dream Painter a segno a quota a doppia cifra nel Premio Lina Cavalieri. Il bottino più ricco lo ha portato, però, a casa il team Cuschieri-Cannella, protagonista nelle due condizionate in programma. Da un capo all'altro My Tally sigla il Premio Asoof, che ha chiamato i cavalli di 3 anni al confronto sui 2100 metri della pista piccola. Il figlio di Morpheus, già vincitore all'uscita uscita su distanza selettiva, ha detto no all' ottima Mayzam e alla favorita France's Fashion. Vola sui 1300 metri della pista sabbia Pretzel Logic che ha firmato il Premio Mile, riservato a soggetti anziani. Ha lasciato in lotta, per le restanti piazze, il compagno di scuderia Espoir Bere e Rock Of Sprint, con quest'ultima battuta per un muso.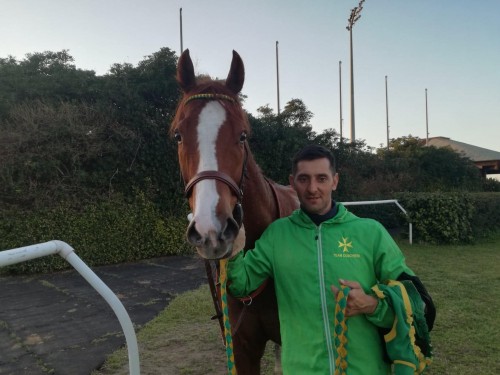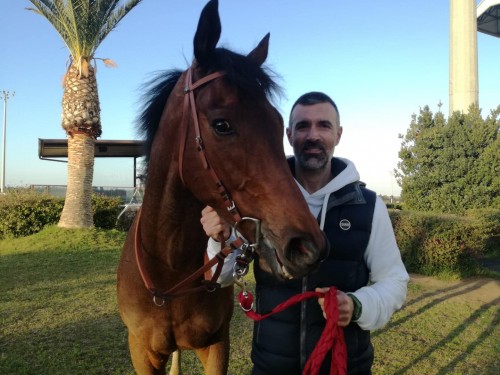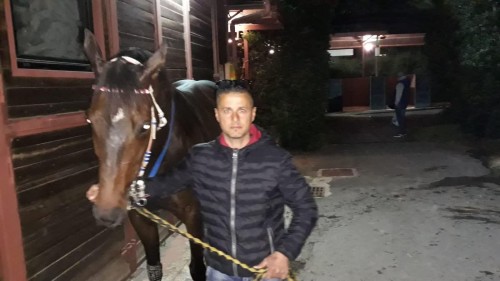 Siracusa, 9 Marzo 2019