Cheonji Storm romped home to win the first Group race of the year in Korea, comfortably scoring in the Seoul Racehorse Owners' Association Chairman's Trophy at Seoul Racecourse on Sunday afternoon.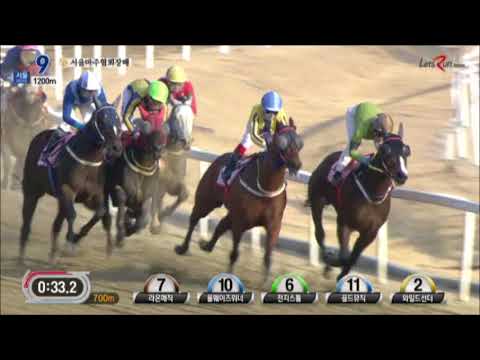 The race was billed as a re-run of January's Segye Ilbo Trophy with all five top place-getters in that race due to take their chance. However, Segye Ilbo winner and early favourite for this race Final Boss came down lame with quarter cracks in a front hoof and had to be scratched. There is no guarantee he would have won.
Cheonji Storm was sent off favourite ahead of City Star, who just headed him for 2nd in the Segye Ilbo and it was those two left standing in the home straight after early leaders Raon Magic and Always Winner faded. Cheonji Storm was able to stretch away from his rival to win by a full two-and-a-half lengths on the line. Dongchonui Achim was a full three lengths further back in 3rd.
Cheonji Storm is a five-year-old horse and was winning for the eighth time in his career. Previous highlights include victory in the Horse Racing Ireland Trophy in 2016 and 2nd place in this race last year. For the horse – as well as for both trainer Kim Dong Kyun and jockey Jo Jae Ro – it was a first Group win.
SROA Chairman's Trophy (KOR G3) – Seoul Racecourse – 1200M – March 11, 2018
1. Cheonji Storm (KOR) [Admire Don - Great Thought (Empire Maker)] – Jo Jae Ro – 2.5, 1.3
2. City Star (KOR) [Menifee - City Styling (Carson City)] – Jang Chu Youl – 1.4
3. Dongchonui Achim (KOR) [Officer - Abbey (Redoubte's Choice)] – Kim Dong Soo – 1.5
Distances: 2.5 lengths / 3 lengths
Also Ran: 4. Yaho Sky Cat 5. Gold Music 6. Raon Magic 7. Lead Money 8. Global Fusion 9. Always Winner 10. Wild Thunder 11. Huri Baram
Non-Runner: Final Boss
Simon Foster is off the mark in Korean racing. The Australian trainer saddled his first winner at Seoul on Sunday afternoon as Yaho Aurora won the 1700M race 6.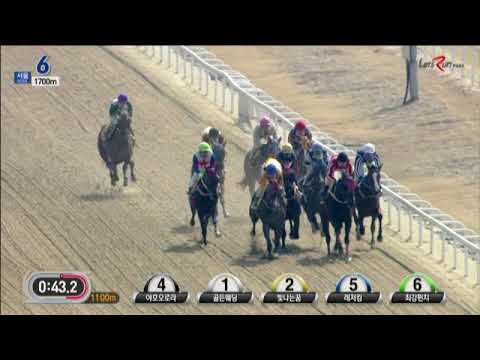 Yaho Aurora (Rock Hard Ten) was a twelve race maiden going into the race and started at odds in excess of 20/1. However, under jockey Cho Han Byeol, he sat nice and handy throughout and outstayed the rest in the home straight to win comfortably.  For jockey Cho, it was a first win since returning from national service at the start of the year.
Trainer Foster opened his barn towards the end of last year and has been steadily putting together his string. He now has ten horses under his care and Yaho Aurora was just his thirteenth runner. He got his first placed finish last week when Pegasus Farm's Jungle Beat ran 2nd on his debut.
It would be a surprise if Yaho Aurora went on to do very much but now the breakthrough has been made, hopefully Simon Foster can will be sending out many more winners.